The PhoneArena H1 2016 census results: here's what phones you are using right now
48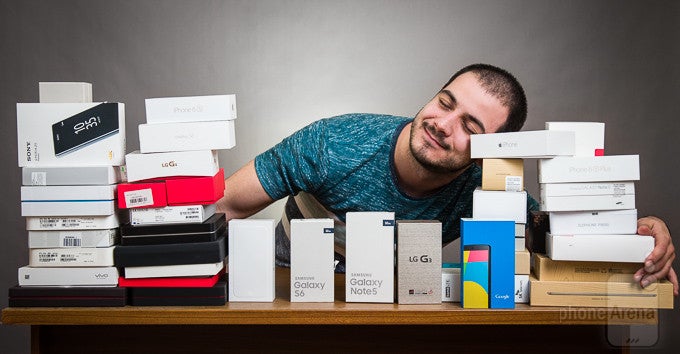 So, smartphones. We all like them—they're the hottest gadget of the day. And we're becoming dangerously addicted to them. And that's precisely why a gargantuan industry has formed around them, and it keeps on growing and churning more of the stuff. And like the internet, every year more and more people pick up a smartphone for the first time. And that's when you've got choices to make: size, hardware, software, and perhaps most importantly, pricing and brand.
In case you've stuck around long enough, you might have noticed that each year we run a 'census' of sorts that gives us a more personal insight into the market's dynamics. You know, not the raw and boring data from the major analytics agencies, but from the most important part of the chain - you, the ordinary people, our readers.
Usually, thousands of you take part in our polls, and this year is no different. 3,105 of you shared what brand phone they're currently using, allowing us to check out if how the status quo has changed since the last time we ran a census. It seems Samsung is still king - 28.21% of all those who voted own a Samsung phone. That's a small increase in comparison with 2015 but still an increase nonetheless! On the second spot, we find Microsoft, which is the brand of choice for 13.01% of all those who voted, and on the third spot, we have Apple, which is the go-to choice of 9.73% of the voters. Check out the poll below for a full breakdown of the voting results.
We also asked you whether your phone is a high-end, mid-range, or an entry-level one. Well, it seems the majority of our readers unite under the "Flagship or bust" motto, as 3/4 of those who voted said they own a high-end device. 20.39% of you use a mid-range handset, and finally, only 5.51% of our readers get by with an entry-level model.
And here are our censuses for 2015 and 2014, which will show you the change of balance.