Second-generation Motorola Moto G gets a soak test; T-Mobile's Nexus 6 soon to be updated to Android 6.0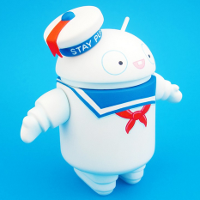 It just seems endless. No sooner did we report on all of the phones that were updated to Lollipop, then we start the cycle all over again with Marshmallow. And once all of those updates are completed, we will move ahead to Nonpareils (or whatever Google decides the next Android build should be). Today, as another work week ends, we have information about two handsets expected to soon receive Android 6.0.
According to some forum posts on XDA, the second-generation
Motorola Moto G
is in the midst of a soak test for Android 6.0. If all goes well with the testing, Android 6.0 will soon be available. The update for the phone weighs in at 461MB. Meanwhile, a tweet sent from tech commentator @askdes revealed that the T-Mobile version of the Nexus 6 has received approval for Marshmallow software version MRA58X. With that approval, the update should be imminent.
The T-Mobile
Nexus 6
update to Android 6.0 has been delayed as the carrier tests it to make sure it contains support for LTE Band 12, and Wi-Fi calling.
T-Mobile has been promoting its use of Band 12
for the mobile operator's Extended Range LTE. As a low-frequency spectrum, the signal travels farther and penetrates buildings better. Wi-Fi calling is a feature that allows those in areas with a weak T-Mobile cell signal, to make calls over a Wi-Fi pipeline.
Android 6.0 features Doze, which shuts down apps including those running in the background, to extend battery life. It also allows users to give permissions to apps on a feature-by-feature basis, and adds contextual search with Google Now On Tap. The update also adds native support for fingerprint scanning, and more.
source:
TechDroider
via
XDA