Samsung Galaxy Note 7 to star in aggressive marketing campaign for an October 7th re-launch in India?
44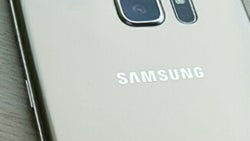 Samsung has a big challenge ahead. Now that it has manufactured new versions of the
Samsung Galaxy Note 7
with a new battery that won't be so quick to explod, the company faces a conundrum. How do you promote a product to consumers that has become synonymous with fires and explosions? Even worse for Samsung, in India it will re-launch the Galaxy Note 7 on October 7th; that is the same day that both the
Apple iPhone 7
and
Apple iPhone 7 Plus
will be released in the country.
Samsung is expected to advertise heavily on television, in newspapers, and on digital media. With these campaigns, Samsung hopes to tell consumers why they should have faith in the safety of the brand once again.
Over the weekend, Samsung said that it had to
delay sales of the "Safe" Samsung Galaxy Note 7 in South Korea until October 1st
. U.S. sales will reportedly resume on October 21st, while European sales will start again in November. It should be interesting to see if Samsung feels that a price cut is needed in order to sell the new batch of Galaxy Note 7 units. The phone was getting hard to find in several U.S. markets just before word spread that a defective battery had exploded inside several units.
On September 15th, the CPSC announced that
Samsung had called for an official recall of the phone in the U.S.
That came nearly two weeks after
word of the first explosion
hit the media.
source:
AndroidAuthority