CPSC: Samsung Galaxy Note 7 officially recalled
39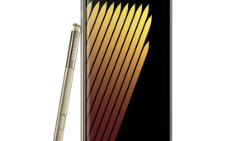 At long last, the U.S. Consumer Products Safety Commission has officially announced the manufacturer recall of the
Samsung Galaxy Note 7
. The agency says that U.S. consumers with the phone need to power them off and contact their wireless operator, the retail store, or Samsung depending on where it was purchased.
The CPSC says that only those units with an affected battery are subject to the recall, which makes up 97% of the units shipped in the U.S. To determine if your phone has been recalled, you will need to find the IMEI number of your specific device, and call Samsung. If it is part of the recall and you bought it from your carrier, take it back to them. If you purchased your Note 7 from Samsung, you will need to speak to the manufacturer about how to exchange it.
Samsung's earlier decision to recall the phone itself was not successful as it led to confusion among consumers. A CPSC spokesman appeared not to be too pleased with how Samsung handled the matter. "As a general matter it's not a recipe for a successful recall for a company to go out on its own. In my mind, anyone who thinks that the best way for a recall is for a company to go out on its own needs to have more than its phone checked," a CPSC spokesman said today.
"Consumers should immediately stop using and power down the recalled Galaxy Note7 devices purchased before September 15, 2016. Contact the wireless carrier, retail outlet or Samsung.com where you purchased your device to receive free of charge a new Galaxy Note7 with a different battery, a refund or a new replacement device. Go to www.samsung.com for more details."-CPSC
The Samsung Galaxy Note 7 was originally launched on August 15th, and quickly there were
reports of explosions being caused by the phablet
, mostly while the device was charging. As we told you earlier today,
the new Galaxy Note 7 models will feature a green battery indicator
on the top of of the unit instead of the usual white icon. These units could be available in the U.S. as soon as next Monday, September 19th.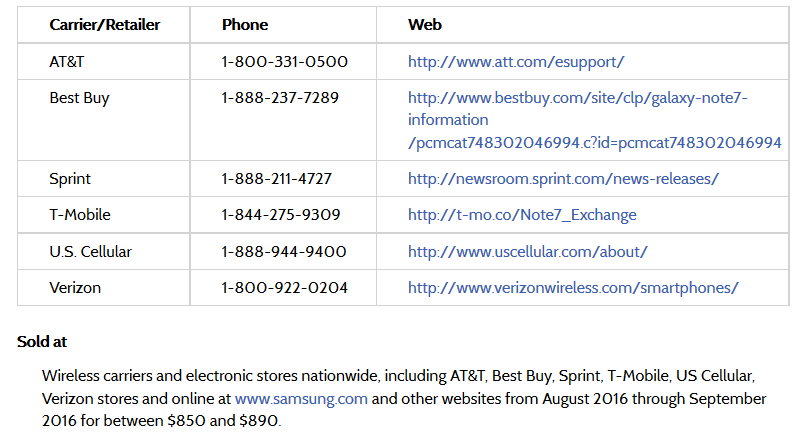 Official Samsung Galaxy Note 7 recall information from the CPSC
source:
CPSC