Photo of alleged Apple iPhone 7 box shows 256GB model with AirPods included
35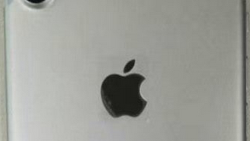 Just as August was taking its last breathes, we showed you the image of what was
allegedly the back label of the box for the Apple iPhone 7 Plus
. The label revealed that when launched, the phone will come with a pair of EarPods with a Lightning connector right out of the box. Also included, according to the label, is a Lightning to 3.5mm earphone jack adapter. This would be employed by those using the EarPods on a different device.
Today, a series of images surfaced showing off what allegedly is the retail box for the
Apple iPhone 7
. If legitimate, the box would be another confirmation that we expect a version of the 4.7-inch handset to feature 256GB of internal storage. It also shows that wireless AirPods (not EarPods as seen in the prior leak) are included out of the box. What is missing is the aforementioned Lightning to 3.5mm jack adapter.
Back in January, we told you that
Apple was working on wireless earbuds that would sport Bluetooth connectivity
, and would be launched alongside the new 2016 iPhone models. The rumor about these AirPods
repeated itself in July
.
There are some red flags about this leak. One, the back of the box is actually a label. Apple stopped using labels and started printing directly on the box with the release of the
Apple iPhone 6
. In addition, the printing (which is in Russian, by the way) is center-justified as opposed to the left-justification used on the boxes of most Apple devices. Also, most current Apple products do not have the name of the device printed in large lettering as seen in the photos that accompany this story.
Both the Apple iPhone 7 and
Apple iPhone 7 Plus
will be
unveiled on September 7th
. Pre-orders are expected to begin two days later
with a launch on September 16th
.
source:
AppleInsider