Leaked label from the iPhone 7 Plus box reveals how Apple is handling the EarPods situation?
10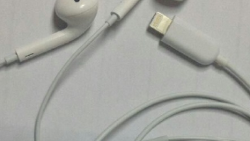 One of the first rumors involving the
Apple iPhone 7
and
Apple iPhone 7 Plus
was the one that said Apple would be removing the 3.5mm earphone jack on the 2016 iPhone models. As a result, all throughout the summer
we saw different 'leaked' versions of the EarPods
.
We also took a look at
various adapters that were rumored to be coming out of the box
with the new phones.
Now, we might just have the truth. A label, allegedly from the 256GB Apple iPhone 7 Plus box, reveals what comes with the phone. And it lists EarPods with a Lightning connector. It also includes a Lightning to 3.5mm adapter for those who want to use the accessory on other devices. This matches some of the solutions that we passed along to you this summer.
Of course, there is no guarantee that this wasn't printed up on a PC or Mac by someone who has nothing better to do with his time. In other words, you might want to take this story with a grain of salt. In fact, you might want to purchase a large container of the stuff. With a week left until the new iPhone models are unveiled, you can expect an exponential increase in leaks.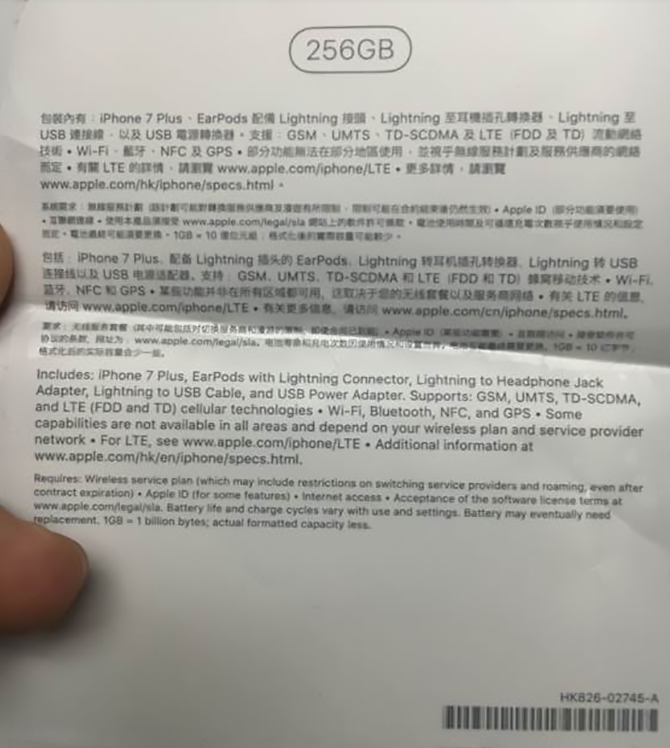 The new iPhone models will come with EarPods carying a Lightning connector according to a leaked label from an Apple iPhone 7 Plus box
via
TechTastic
(
translated
)
Recommended Stories