Apple working on wireless Bluetooth earbuds called "AirPods"?
85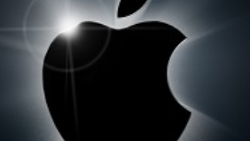 According to a report published today, Apple will offer Bluetooth powered wireless earbuds called
AirPods.
We first mentioned this name to you back in January
when we passed along a rumor about Apple's plan to market such a product
. At the time, the rumor called for the AirPods to be released alongside the
Apple iPhone 7
and
Apple iPhone 7 Plus
.
The rumor resurfaced today with a report stating that the AirPods will use Bluetooth to connect to a device. If launched this year, AirPods would be especially timely in light of a major change reportedly being made to the iPhone. We refer, of course, to
Apple's apparent decision to remove the 3.5mm earphone jack
from the iPhone 7 and iPhone 7 Plus.
Without the 3.5mm port on the phone, iPhone users will have to rely on
new EarPods with a Lightning connector on bottom
, an adapter that converts a 3.5mm male plug to a Lightning connector, or a wireless Bluetooth device like the AirPod. Today's rumor says that the AirPod will charge wirelessly, and there won't be any wires between the left and right earpiece.
Even though this September would appear to be the perfect time to launch such a product, there is no word on whether the AirPods will be available this year.
source:
AppleInsider