US getting an America-sized Nokia Lumia in early 2012
34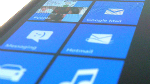 A new report has finally given a target release window for Nokia's flagship Windows Phone device hitting US shores, and word has it that the device will be an America-sized version just for us. The report comes from BGR and puts the Nokia Lumia on American shores in early 2012.
BGR reports that the model for the US will not be the
Nokia Lumia 800
that we've seen
selling out in the UK
. Rather, the US will get a supersized Nokia Lumia 900, which will feature a 1.4 GHz processor, a 4.3" ClearBlack AMOLED display, and an 8 MP camera. The phone will also reportedly ship with Windows Phone Tango, which seems odd, because everything we had heard about Tango painted it as the WP version for lower-end devices, which certainly doesn't describe the Lumia. All of this info does match the specs we had heard about the
Nokia 900
, which had been codenamed Ace, so it's possible they are the same phone. If so, that would point to this device being made available on AT&T or T-Mobile, as it has been rumored to include HSPA+, not to mention AT&T has the best selection of Windows Phone devices in the US.
According to BGR's source, there will be a "huge marketing blitz" in January and February and the device should launch sometime after CES 2012 in January. No word yet on a price range, but at least we know when to expect it in the US.
source:
BGR