Symbian is dead. Long live Nokia Windows Phone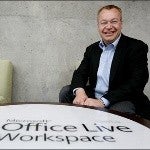 Ex-Microsoft and current CEO of NokiaStephen Elop would say that deeming Symbian dead is not completelytrue in the short-term as the company is still planning to release150 million devices using the platform, but long-term is what mattersmost to developers as well as to many users. And long-term is whereSymbian seems dead. To support this, Elop showed a sad presentationslide for every Nokia fan and QT developer out there.
Symbian mobile devices are representedby a steep downward curve. On the second slide you will see how scarybig of a chunk Symbian R&D was in Nokia's portfolio. And evensadder is its complete evaporation in the long-term where all the R&Dinvestment by Nokia will be distributed among Windows Phone and theMobile Phone Platforms (presumably S40). What will this mean forNokia? Well, we will let the market speak – Nokia shares slippedmore than 10% in pre-market. But there is certainly hope andexcitement around the "three horse race" ahead of us includingApple, Google and Windows Phone, so let's wait and see if this time,Nokia and Microsoft get it right.
source: Nokia