One in four smartphones sold in Jolly Ol' England over the last 4 weeks was the Apple iPhone 4S
18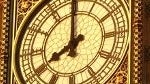 Back in 1964, England sent the U.S. four lads that forever changed pop culture in the States (and in the world, of course). And while the Beatles monopolized the record charts by April 1964 with the top 5 singles, Cupertino based Apple is paying England back bysending over its iconic touchscreen phone. According to the results of a survey taken by British research firm GfK and reported by the Financial Times, one out of every four smartphones sold in England over the 4 weeks ended December 9th, was an
Apple iPhone 4S
. Add in all of the other iPhone models available in the country and 37% of smartphone purchases in that period were for an Apple iPhone. In fact, the Apple iPhone 4S, the
Apple iPhone 4
and the
Apple iPhone 3GS
all were in the top 15 smartphones by sales over the 4 weeks charted by GfK.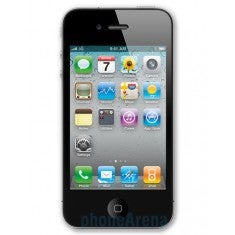 The UK loves the Apple iPhone 4S
Trailing the Apple iPhone 4S was the popular
Samsung Galaxy S II
while three versions of the
BlackBerry Curve
cracked the top ten. The latest RIM flagship model, the
BlackBerry Bold 9900
had increased sales, but could not make it into the top ten. No Nokia model made it into the top ten despite a $30 million advertising campaign and the launch of the Finnish manufacturer's new Windows Phone 7.5 powered
Nokia Lumia
devices. According to the report, the Nokia Lumia sold no better during the 4 week period, than the company's line of featurephones. Still, it is early in the game for Nokia's Windows Phone models and they could end up getting some traction in the UK yet.
As has been the general trend everywhere, smartphone use has picked up sharply in the country. The number of smartphones in use has doubled between February 2010 and August 2011, reaching 45% of all UK cell phone users. As for the Apple iPhone, it is said to have a leading 43% marketshare in the country last month, outselling all Android models in November.
source:
GfK
,
FinancialTimes
via
electronista