New Best Buy email says May 23rd release date for HTC EVO 4G LTE was a mistake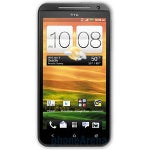 Best Buy sent out an email to its customers who had pre-ordered the HTC EVO 4G LTE
. As you probably know,
that model along with the AT&T version of the HTC One X has been held up at the U.S. border by Customs
thanks to a patent dispute with Apple and the ITC. The earlier email from the retailer called for a May 23rd release for the HTC EVO 4G LTE and while that was 5 days past
the original May 18th launch date
, it seemed to make sense in light of information that HTC had actually
shipped the two affected models with software that worked around Apple's patent
.
Thursday evening, Best Buy sent
new emails out to all of those who had received the earlier message
and this time, there was no talk about a May 23rd release. Instead, the email said that while the release date for the HTC
EVO 4G LTE has been changed, Best Buy does not know when the new release date will come. Additionally, Best Buy makes it sound as though it will be up to Sprint as to when Best Buy will be releasing the phone.
We're not sure if HTC's clever work around was enough to get the ITC to release the hold up by Customs, but if the delay takes any longer we might see some freedom workers start
digging tunnels underneath the border
.
source:
Phandroid