HTC One X and EVO 4G LTE have been placed in limbo due to an ITC exclusion order
51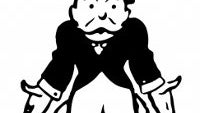 Uh oh, spaghetti-o! It seems someone has been forced to stop dead in their tracks from continuing the sale of a certain highly prized smartphone, with another one on the horizon possibly being delayed. Tonight brings some shakeups as
Taiwanese smartphone maker HTC
announced in a statement to the media that shipments of the
HTC One X for AT&T
and the upcoming
HTC EVO 4G LTE for Sprint
have been
delayed at customs
.
From the looks of it all, this whole thing came about after HTC was found guilty of infringing on a patent from Apple last year. Soon afterwards, the
US International Trade Commission
went ahead and ruled that future imports of devices deemed as the offenders are to be totally barred from being sold. In fact, that specific order actually went into effect on
April 19th
, so HTC's newest babies are going to be feeling the heat from all of it. HTC said in the statement:
The US availability of the HTC One X and HTC EVO 4G LTE has been delayed due to a standard U.S. Customs review of shipments that is required after an ITC exclusion order. We believe we are in compliance with the ruling and HTC is working closely with Customs to secure approval. The HTC One X and HTC EVO 4G LTE have been received enthusiastically by customers and we appreciate their patience as we work to get these products into their hands as soon as possible.
So there you have it folks! It makes us all wonder if this whole thing had something to do with the
recent sold out status of the HTC One X over at AT&T
, but more importantly, we're curious to know how this will affect the pending launch of the HTC EVO 4G LTE for Sprint. We've reached out to HTC for additional details regarding the matter.
source: HTC via
Phonescoop