HTC EVO 4G LTE pre-orders to ship May 23rd according to Best Buy email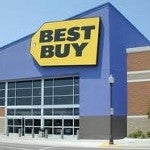 Best Buy is sending out emails to its customers who pre-ordered the HTC EVO 4G LTE. The email says that
the device will be released on May 23rd
which is
5 days after the expected May 18th launch date for the phone
. The reason for the delay is that the U.S. Customs Department refuses to allow both the HTC EVO 4G LTE and AT&T's HTC One X to enter the States as
both models are under review by the ITC based on possible infringement of an Apple patent
.
had been shipped to the U.S. with a work around of Apple's patent
. While HTC says it has nothing to announce in terms of a release date for the HTC EVO 4G LTE and a date when the HTC One X can ship again to AT&T,
the hope is that the work around on the U.S. models are enough to allow both phones to reach their destination
.
The AT&T version of the HTC One X has been a strong seller since its launch last week. On the carrier's web site,
the phone is listed as being "sold out"
. The Customs hold-up can only exacerbate the out of balance Supply-Demand picture for the handset.
source:
AndroidCentral