Information discovered in HTC U11 system files reveals HTC built Pixel 2 and Pixel XL 2
20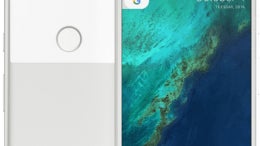 A report released last month claimed that the deal Google made with HTC for the latter to build the
Pixel
and
Pixel XL
was good for two years. That would mean that we should expect the Pixel 2 and
Pixel XL 2
to both be built by HTC. But last week there was another report that said Google would scrap the
Pixel XL 2
. Instead,
it would offer a larger screened phablet made by LG, with an Aspect Ratio of 18:9
. At the least, HTC would still be the company behind the
Pixel 2
.
But out of Japan today came something completely different. A bit of news stated that inside the system files of the
HTC U11
flagship phone, are references made about the new Pixel sequels. Just as the Pixel and Pixel XL were known by their code names of S1 and M1 respectively, the system files make note of the S2 and the M2. There could be a simple reason for the M2 showing up in the system files, even if the phone was reported to be cancelled as recently as one week ago. The listing could be old and the reference placed way before the Pixel XL 2 was supposedly 86'd by Google. That certainly could happen, and would explain everything. If that is the case, we can expect the Pixel 2 to be built by HTC, and a larger sized Pixel phablet produced by LG.
We don't want to leave out one other possibility, which is the one where the LG built Pixel phablet is not real and for 2017 we will see the originally expected Pixel 2 and Pixel XL 2 (S2 and M2, respectively), both built by HTC.
The system files of the HTC U11 revealed the following information:
OCEAN_WHL
OCEAN_UL
OCEAN_DUGL
OCEAN_DTWL
OCEAN_UHL
OCEAN_UHL_JAPAN
OCEAN_A
S2
M2
What it all means, we will know in the days and weeks ahead. Surely there will be more leaks pertaining to the Pixel sequels. Keep checking in for the latest, and don't call me Shirley.

source:
HTCSoku
(
translated
) via
XDA