LG named as possible manufacturer of Google Pixel successor code-named "Taimen" [UPDATE]
26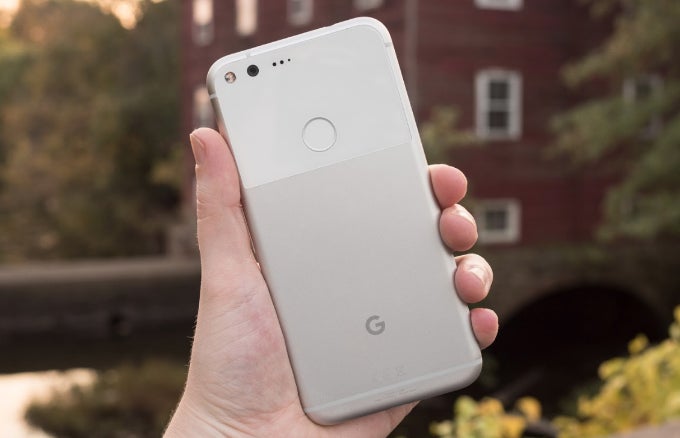 New info regarding Google's 2017 smartphone lineup surfaced yesterday, suggesting that the company may have scrapped its previous plans to release a direct successor to last year's Pixel XL. For quite a while, we've been hearing that Google is in the process of testing three different models for this year's Pixel lineup – successors to the
Pixel
and
Pixel XL
, as well as a third, larger device. However, yesterday's report suggests that Google may have dropped the XL successor altogether (previously rumored to be code-named "Muskie"), in order to shift its attention over to the new phone, reportedly code-named "Taimen".
Newly leaked information now suggests that this "Taimen" device may be manufactured by non other than LG, with whom Google has partnered in the past for the Nexus 4 and Nexus 5X. A bug report entry from March 2017, found by
9to5Google
in the Android Issue Tracker, briefly details a
"USB PD Compliance Failure"
for a device called "Taimen." The report was reported by an LG employee, who was then asked by a Google rep to move the entry under
Android > Partner > External > LGE > Taimen > power
in the Issue Tracker.
If this report, and the branch it was moved to, are anything to go by, then LG is indeed working on a device with the code name of "Taimen." If true, this could mean that Google plans to continue the rotation of different manufacturers for its Pixel lineup as well. Last year's
Pixel and Pixel XL were manufactured by HTC
– which is no stranger to working with Google, either.
According to the
latest rumors
, Google will be releasing two new Pixel phones this years, the smaller of which (code-named "Walleye") will be a direct sequel to the Google Pixel and have the same 5-inch display, while the larger "Taimen" will be bigger than the Pixel XL. It's currently unclear how big Taimen's display will be, but it may be something akin to the taller, 18:9 (and 18.5:9, respectively) displays found on the LG G6 and the Galaxy S8.
UPDATE:
We've reached out to LG for comment on the matter and the company responded to our inquiry with the following:
We value our close partnership with Google and are always looking for opportunities to deepen that relationship.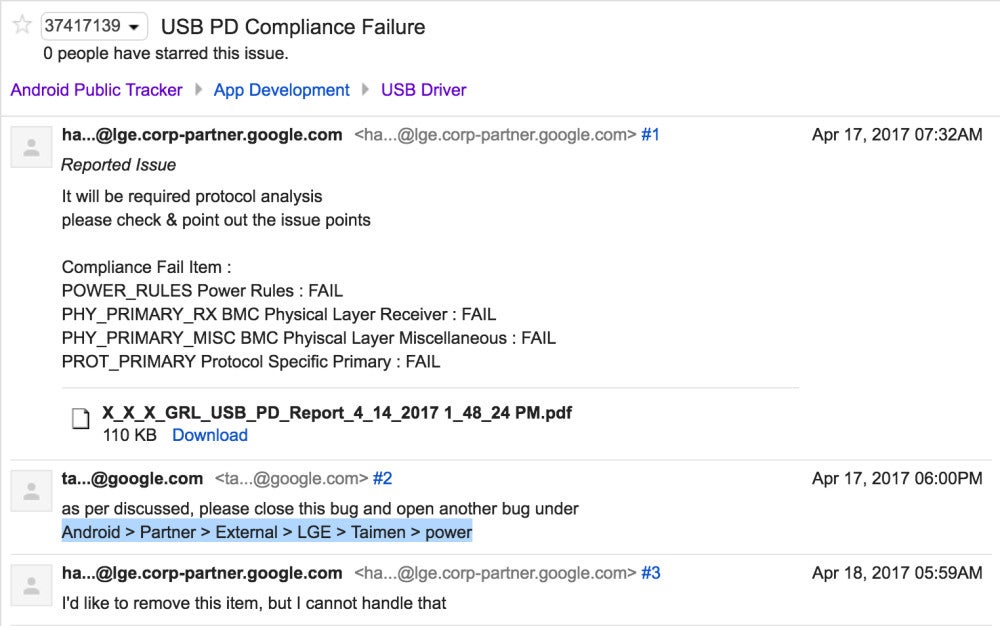 Bug report mentioning "Taimen", submitted by an LG employee to the Android Issue Tracker
Recommended Stories