H1 2014 in review: 24 best new Android and iOS games
4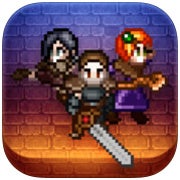 The first half of the year has flown by, and it's time for a recap. While we did not get as many new devices as we expect to see in the second half of the year, we were simply bombarded with great new software, and games in particular.
iOS and Android continue having a strong hold on virtually all new titles, while other platforms get high-profile games later, if at all. For the first time this year, we heard how Apple and Google are fiercely fighting to get exclusive titles to differentiate their ecosystems. At the same time, the sheer number of apps continues growing, and is now well over 1 million for both Android and iOS. Moreover, Google's ecosystem is quickly catching up to Apple in terms of developer revenue - no wonder, given Android's commanding share of the smartphone market.
As all that competition between developers and platforms heated up in the first half of the year, it's only us, customers, who won by getting some great new titles. But with so many apps, it's hard to find the best ones. That's why we've picked the 24 best new games for Android and iOS right below. Take a look, and don't hesitate to share your favorites.
Note:

Most graphically-intense best new Android and iPhone games for 2014 will work best on the latest smartphones like the Samsung Galaxy S5, Galaxy S4, Note 3, LG G3, G2, HTC One (M8), Sony Xperia Z2, Z1, Moto G, etc.