H1 2014 in review: 6 flops and disappointments
44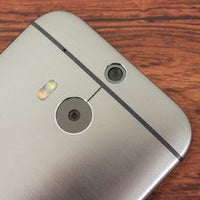 And so we continue with our review of the year's first half. Today's topic – flops and disappointments. Yup, we'll be talking about the underwhelming products and solutions that we dealt with at some point during the past six months. And most of them involve some big names with plenty of recognition respect in the industry, which goes to show that nobody is immune to flopping every once in a while.
Samsung, for example, made it on our list with not one but two features found on its current flagship smartphone – the Galaxy S5. As much as we like Samsung's phone, we can't overlook the fact that some of its features lack in practicality. HTC is also about to be mentioned. The company decided that it wasn't going to abandon its UltraPixel camera technology for its 2014 flagship, so the HTC One (M8) launched with a slightly improved and pimped up version of the M7's 4MP snapper. And let's not forget about Nokia and its entry into Android territory. Earlier this year, the company launched its first Android-based devices, but neither of them seems to have caught the attention of critics or consumers.
Flick through the slideshow below for more flops and disappointments of H1, 2014.