H1 2014 in review: 6 underrated products and features
9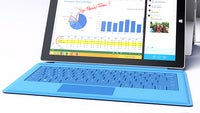 It is time for another post in our "H1 2014 in review" series where we take a look back at notable products and solutions launched over the past 6 months. Today's topic – underrated products, features, and anything that we'd describe as awesome even though most people don't seem to take notice.
As one can tell by the thumbnail for this article, we've chosen to include the Microsoft Surface Pro 3 on the list. It may be one of the tablet market's underdogs, but there are some really cool things about it that shouldn't go unnoticed. The Galaxy S5 is also present and because of its design, at that. We know that might come as surprise to some of you, but there are things about the S5's design that are worthy of admiration. The list also includes brand names like LG, HTC, and Huawei, who managed to impress us with their great, albeit underrated, products and technologies.
But enough chit chat. In the slideshow below we've put together 6 underrated products and features from the past six months. Flick through the slides and see which ones they are.
Recommended Stories