H1 2014 in review: 6 best product designs
63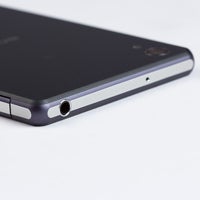 Hardware specifications aren't all that one takes into account when looking for a smartphone or a tablet. A gadget's design also plays a key role in grabbing a customer's attention, and all manufacturers are well aware of that. For this reason, a lot of attention is paid to a smartphone's design. After all, a good-looking gadget has a much higher chance at standing out when stacked on a shelf along with a dozen other handsets.
That's why we decided to continue our review of the year's first half with a post dedicated to the best product designs. Here are 6 of the gadgets that gave us the best impression with their looks and build construction. We're sure that you'll see some familiar handsets from popular brands on the list, but you might be surprised to see that we've also chosen a couple of handsets from not so well known manufacturers.
Now take a look at the slideshow below. Is there a smartphone or a tablet that we should have included as well? Drop us a line in the comments and let us know!