Google U.K. chief says Google Nexus 4 orders promised before Christmas will be processed next week
7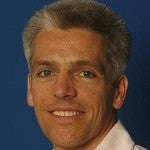 Google Nexus 4
to arrive, the executive responded. First, he made an apology to those who were affected by the delay, and then offered a
refund of the shipping costs
to those who did not receive the phone within the posted 3-5 days delivery window. The executive also said that orders that had a delivery estimate before Christmas will be processed this coming week.
Those who have missed out on buying the phone because of the low levels of inventory available from Google or from carriers like T-Mobile, have complained about LG, the manufacturer of the phone. Those that have pointed their finger at the Korean based company will be interested in hearing that Cobley called supplies from LG "scarce and erratic." The first sale of the device from the Google Play Store
sold out in a half hour
while the second
left orders on backorder for a month
after just one day.
In the U.S. where the Google Nexus 4 is also sold out, some T-Mobile stores that did not have the phone the first time around, are receiving marketing material as speculation has arisen that
those stores will be offering the handset before Christmas
.
"Dear all

I know that what you are going through is unacceptable and we are all working through the nights and weekends to resolve this issue. Supplies from the manufacturer are scarce and erratic, and our communication has been flawed. I can offer an unreserved apology for our service and communication failures in this process.

For those that originally received a 3-5 days shipping estimate, your orders are now in process for fulfillment. You can expect an email notification early this week which will include tracking information. Although you will be initially charged in full, you will receive a credit for the shipping charge soon after.

For others that received pre-Christmas shipping estimates, we anticipate processing your orders for fulfillment this week.

I realise that the people who ordered the Nexus 4 so early are among our most committed and loyal users and we are doing all we can to put things right.

Sorry again.

Dan"-Dan Cobley letter
source:
DanCobley
,
Eurodroid
via
AndroidCentral