That was quick: Nexus 4 sells out in U.K. Play Store in 30 minutes
50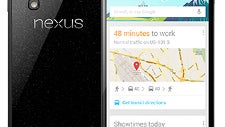 The
Nexus 4
is clearly the best value money can buy by a long shot. There is no competition in sight at its price point and you don't need much other proof besides the fact that
Google sold out of its initial Nexus 4 devices in 30 minutes
after it
launched on the U.K. Play Store
.
Not just that, many users trying to place an order had problems with the Devices section in the Play Store, and on their second attempt the coveted Nexus 4 was already out of stock in both its versions.
The Nexus 4 phone is a 4.7-inch device packed with the best hardware out there: a 1.5GHz quad-core Snapdragon S4 Pro chip, the latest Android 4.2 Jelly Bean, and an 8-megapixel camera.
The
Nexus 10 32GB has also obviously sold out now
, while the 16GB one is still in stock, but it could have well sold out in minutes as well.
Same story in Australia: the Nexus 4 and 10 have now sold out there as well.
While we are waiting for the Nexus 4 and 10 to launch in the United States, we would definitely keep on hitting the refresh button on the Play Store often, hoping to be able to place an order before it sells out.
We don't know whether it is tight supply or the huge demand, but it seems that Google is right on the money with its latest devices.
source:
Google Play Store