Alleged Galaxy S9 retail box leaks exciting details!
78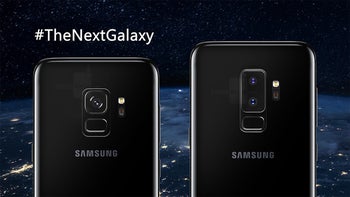 With the time for the next Galaxy S flagship fast approaching, the leaks and rumors about the device
have been piling up
. Yesterday, DJ Koh (president of Samsung Mobile) himself confirmed that
the handset would be unveiled at MWC 2018
— that starts on the 26th of February! We've heard reports and seen renders of dual cameras, a proper fingerprint scanner placement,
AKG earphones
and so much more.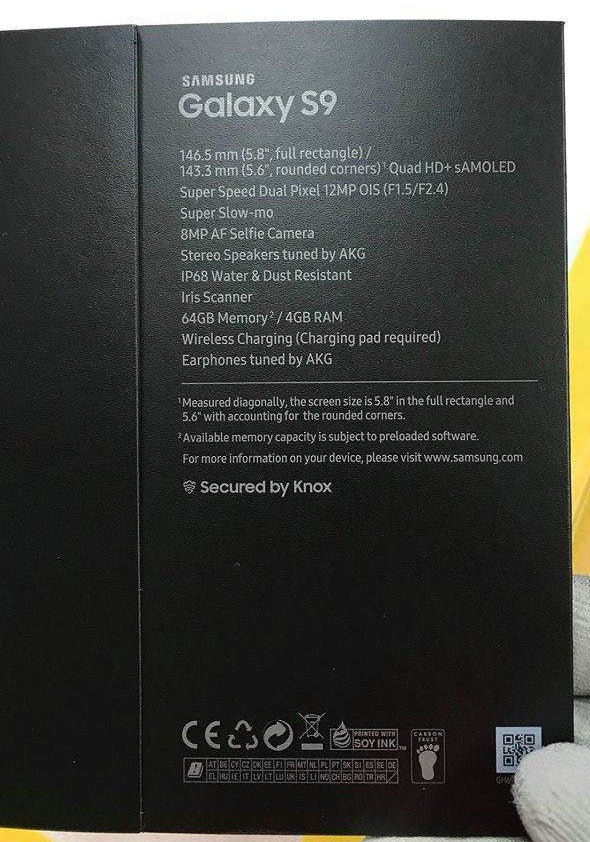 Alleged Galaxy S9 retail box
But today, we got a real treat! Well, an alleged "real treat"... but we are still having a hard time holding our excitement.
A Samsung
Galaxy S9
retail box was allegedly shot in the wild and leaked online. The picture shows the specs, as they are listed on the box, in full, and there are a couple of tidbits to be giddy about.
So, we've got the standard things we would expect from the Galaxy S9 — a 5.8-inch screen, IP 68 water- and dust-resistance, iris scanner, wireless charging. And then, we've got the sweet stuff:
The camera is listed as a 12 MP shooter with an aperture of F1.5 / F2.4. Wondering why it's two different numbers? Well, a rumor has been saying that Samsung might have variable aperture on its next flagship — one that can mechanically open and close, kind of like on an actual dedicated camera! And it's not that far-fetched, too — Samsung already has the tech on a top-tier flip phone it sells in China (though, said phone costs north of $3000). Here's
a more detailed explanation
of the supposed new features for you.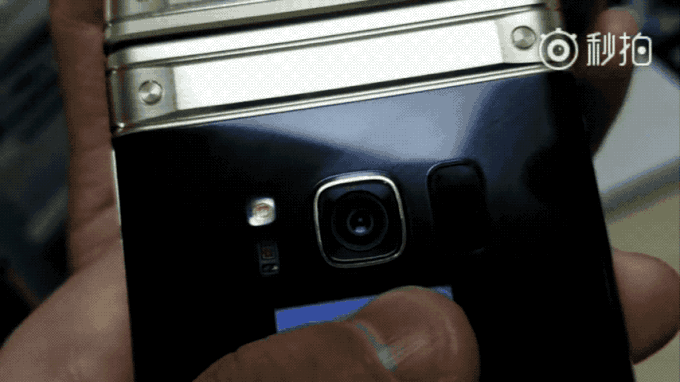 Variable aperture on the Samsung W2018
Then, we have "Super Slow-mo", which reaffirms rumors that
Samsung might be answering
Sony's own 960 FPS slow-motion mode.
Moving down, we see "Stereo Speakers tuned by AKG". So, not only will Samsung finally be bringing dual speakers to its flagships, they might end up sounding quite awesome with the help of AKG! At the bottom, we also have "Earphones tuned by AKG", which coincides with a few reports we've heard thus far.
All of this sounds super-exciting! The Galaxy S9 may be yet another killer handset by Samsung and an exciting glimpse at what the poweruser's darling — the Galaxy Note 9 — might end up packing!