Deal: Galaxy S7 & S7 edge get official $250 discount with free 128GB microSD
33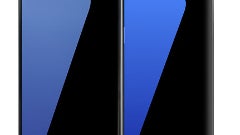 With the
announcement
of the
Samsung Galaxy S8
and
S8+
looming, the
Galaxy S7
and
S7 edge
are coming towards the end of their flagship life cycles. The duo has endured an especially busy year, having been forced to pick up the
Galaxy Note 7
's
slack
whilst fending off Google's new
foray into the high-end smartphone arena
. Still, the S7 series has withstood the test of time and while we're
desperate
very eager to see what's next, heavy discounts on the models of yesteryear could prove very tempting indeed.
From the outset, the Galaxy S7 and S7 edge were costlier than most, which would have priced many prospective consumers out of the reckoning. But in an effort to shift as many units as it can before the S8's arrival, Sammy has officially cut the price of the current fleet by a tidy $250. Not only that, but the firm is also throwing in a free 128-gig microSD card to bolster the 32 GB of native real estate
Through Samsung's official web store, the Galaxy S7 can be had for $299.99, while the edge model costs $444.99. The S7 is available in Gold Platinum or Black Onyx, while the S7 edge is also available in Blue Coral or Silver Titanium. We should hasten to add that this deal applies to the Sprint model only.
Which do you think is the better deal? Let us know what you think in the comments and if you'd like to take advantage of these offers, links can be found at the source.