Google Pixel XL Review
99+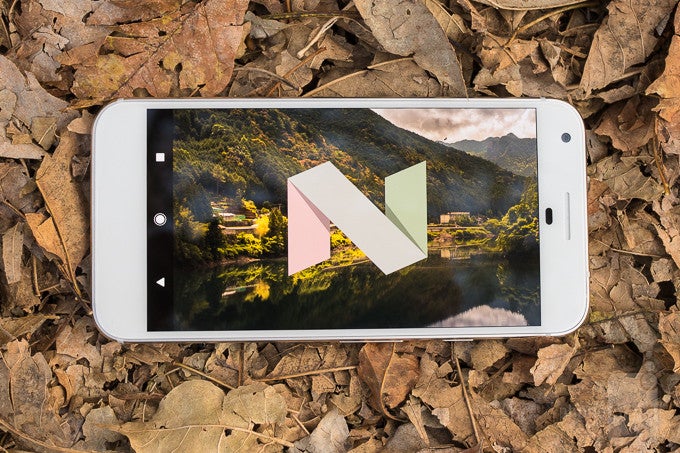 Update:
You can now read our Google Pixel 2 and Pixel 2 XL review!
Introduction
Ask a dozen people what kind of company Google is, and you'll get a dozen different answers. It's a search company; an advertising provider; a cloud-services firm; a social network; a publisher; an entertainment hub – we could go on. And while "hardware company" is pretty far from first on that list, it's a role we see Google return to time and time again, and with some markedly renewed vigor in recent years.
While we've had Google smartphones since the early days of Android, thanks to the Nexus program, lately it's felt like Google's attitude towards phone hardware has been shifting. There were a couple years of affordable phones, a return to flagship-level prices, and most recently an emphasis on phablet-sized models. But this year Google's smartphone operations are undergoing arguably their most meaningful change since the launch of the Nexus One, as the Nexus brand fades into the background, replaced by Google's new duo of Pixel phones.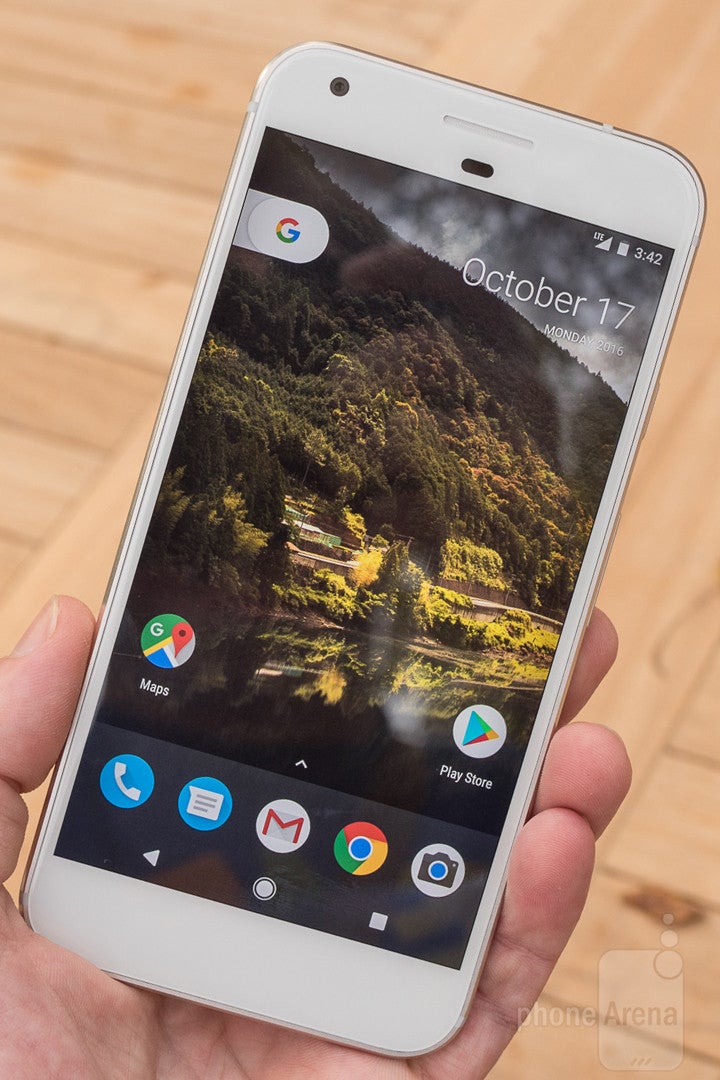 Pixel brings users the same sort of unadulterated Android experience as we've come to expect from Nexus devices, as well as the same commitment to timely updates. But there's also a new emphasis on style, with both the 5.0-inch and 5.5-inch Pixel handsets sharing the same look – something we couldn't say last year for the
Nexus 5X
and
Nexus 6P
. And more than that, Pixel is arriving as a showcase for new tech like Google's Daydream VR system.
What does all this mean for the actual Pixel phones? Has Google brought us some devices that have what it takes to steer shoppers away from high-profile handsets like Samsung's Galaxy lineup? Or will Pixel end up feeling more like a niche item for the tech-savvy or those who like to live on the bleeding edge – a characterization frequently visited upon Nexus phones? Let's find out, as we take a look at the larger of the two new Pixel phones, the 5.5-inch
Pixel XL
.
In the box:
Google Pixel XL
USB Type-C to Type-C cable
USB Type-C to Standard-A cable
USB Type-C to Standard-A (Quick Switch) adapter
Power adapter
SIM tool
Intro cards (hardware, thank you, Google Assistant, Play Music 3-month trial)
Warranty booklet
Design
An ambitious design brings us a Google phone that may well have other manufacturers feeling jealous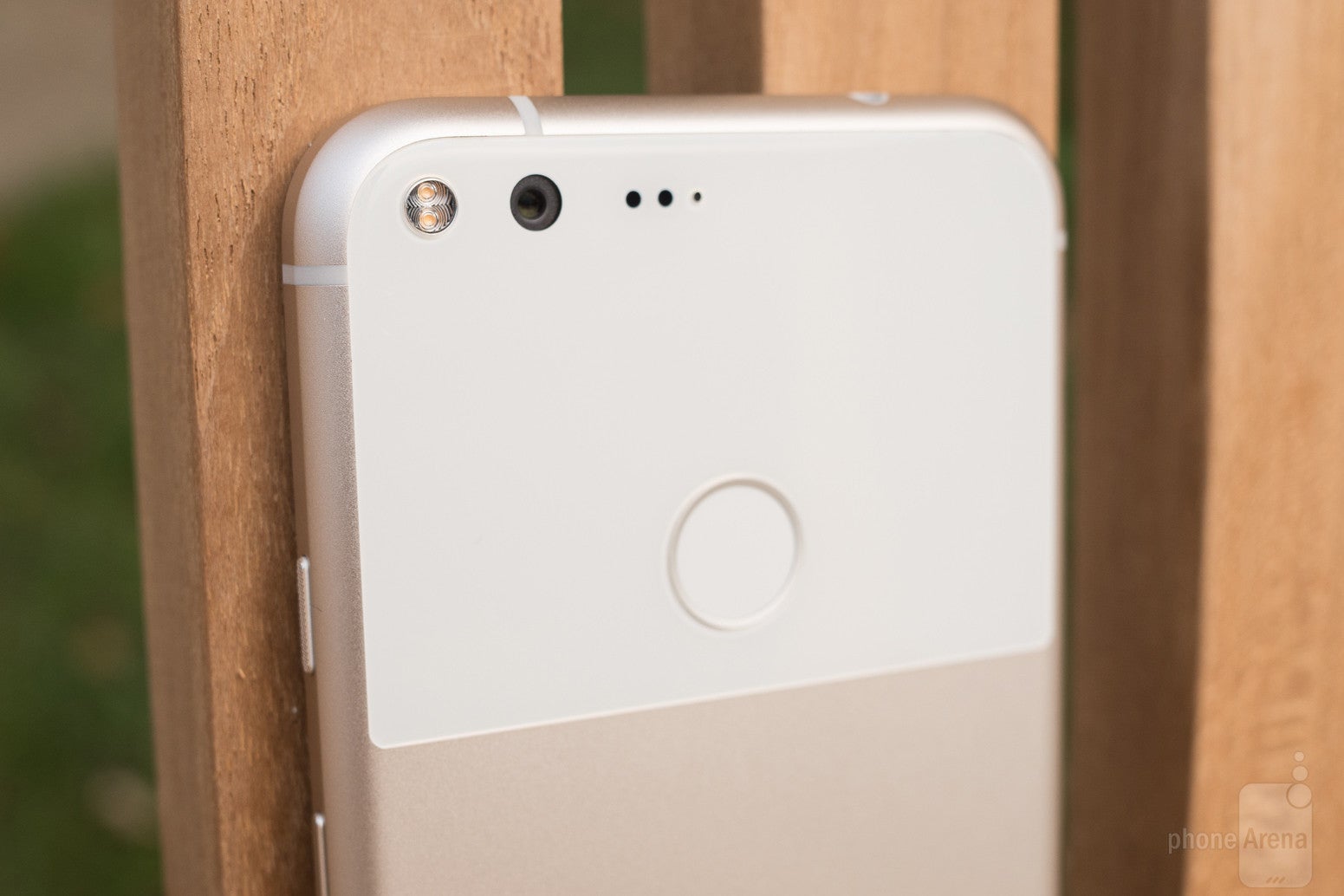 Crafting a smartphone these days that offers a unique look is no small feat. As some brands churn out featureless slate after featureless slate, or others find themselves repeating variations on the same standard design over and over again, a breath of fresh air can be hard to come by. But with Google's new Pixel phones, the company may have done just that.
Maybe the first thing you'll notice about the Pixel XL – and the smaller Pixel, as well, which shares the same basic design – is this glass panel consuming the upper third of the phone's otherwise metal back. We've seen smaller adornments like this before (think: the camera "stripe" on last year's Nexus 6P), but the Pixel XL pushes it to a whole new level. At first, it's a look that may inspire some push-back; after all, it's easy to think of metal as a particularly robust and premium smartphone material, while glass just seems all sorts of damage-prone.
While time will tell just how well the Pixel XL holds up to a little use (and abuse), it didn't take long for us to come around to the phone's partially glass-covered back. One real benefit is the tactile effect the use of multiple materials affords, making it particularly easy to reach into your pocket and instantly know which direction the phone's facing. And while we can't deny that the glass is more fingerprint-prone than the metal making up the rest of the back, its aesthetics have really started to grow on us.
Moving around the hardware, we've got a USB Type-C port and the phone's (mono) speaker on its bottom edge, the SIM tray on the right (with no hybrid microSD functionality – this is Google, after all), an analog headphone jack up top, and the power button and volume rocker on the right. The edge sports a hybrid design of its own, with a smooth curve transitioning to the phone's back, an angled bevel marking the move to the handset's face, and a solid, flat stripe in the center. The effect there makes for a phone that feels seriously nice to hold, while also offering a comfortably solid grip.
With all this metal, the Pixel XL has some appreciable heft to it, coming in at 168 grams. That's right about the same as the
Note 7
, though a bit lighter than the
iPhone 7 Plus
.
Display
Bold and crisp, sure, but other specs fall short of the mark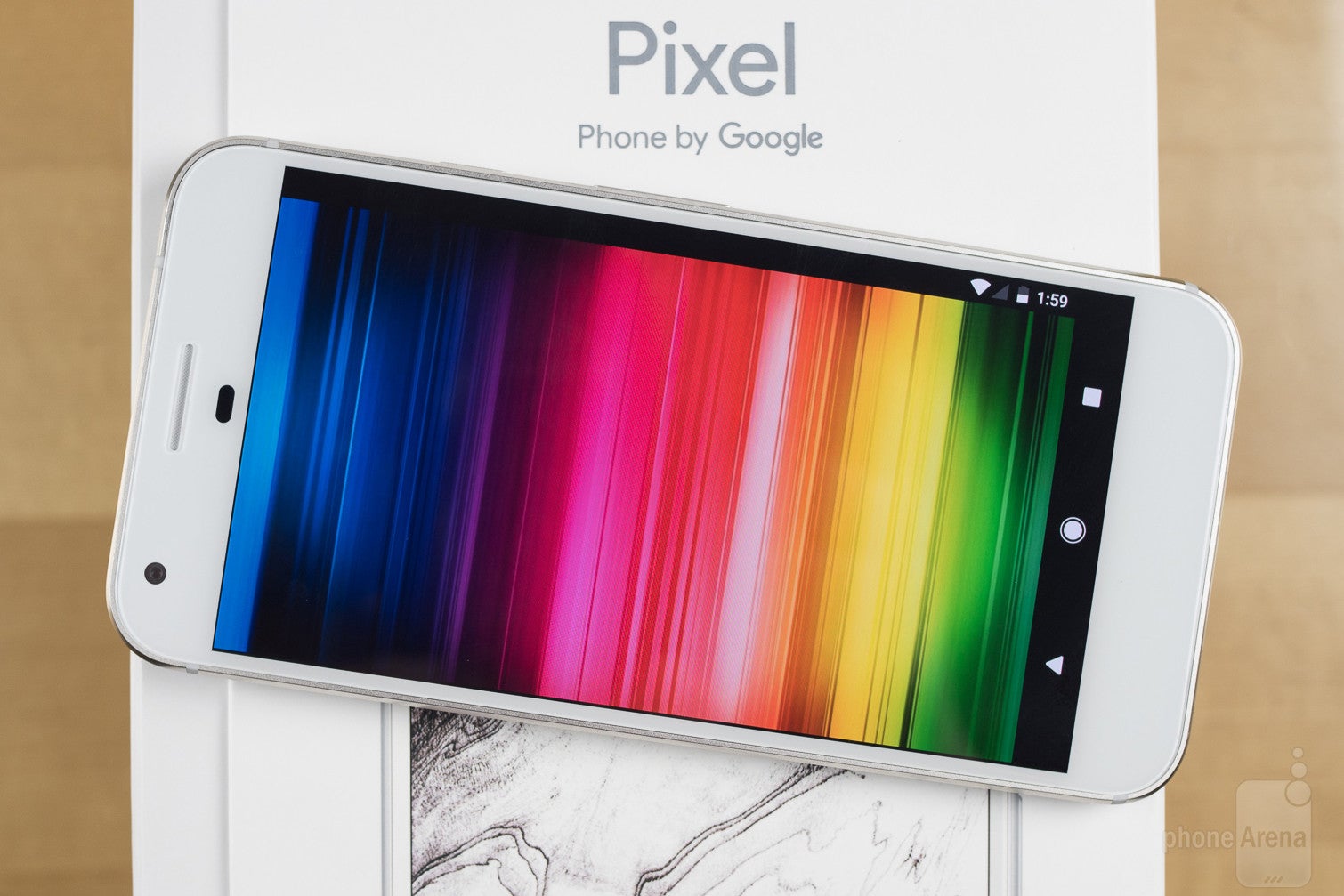 Like the 5.7-inch panel on the Nexus 6P, the 5.5-inch screen on the Pixel XL is an AMOLED component, returning with the same quad-HD 1440 x 2560 resolution. It's protected by Gorilla Glass 4, which has an ever-so-slight curved-edge effect.
As we'd only expect form an AMOLED display, colors are really bold, with bright, saturated hues and inky-dark blacks. White balance looks good (but not great) in our tests, but the color gamut itself is a bit over-saturated.
Brightness, however, is more middle-of-the-road, and more than once we found ourselves wishing we could crank the display up brighter while out in early afternoon sunlight – the Pixel XL is still visible enough, but a slightly brighter screen would sure help with usability.
Indoors, the situation's a lot more favorable, and users who like to read in bed will especially appreciate just how low brightness can go. And while Google doesn't offer any tweaked display modes, or tools for fine-tuning color balance, we do see the presence of a "Night Light" feature, dialing-down blue colors in an effort to improve eye comfort while viewing at night.
Display measurements and quality
Recommended Stories