Samsung Galaxy S7 Review
71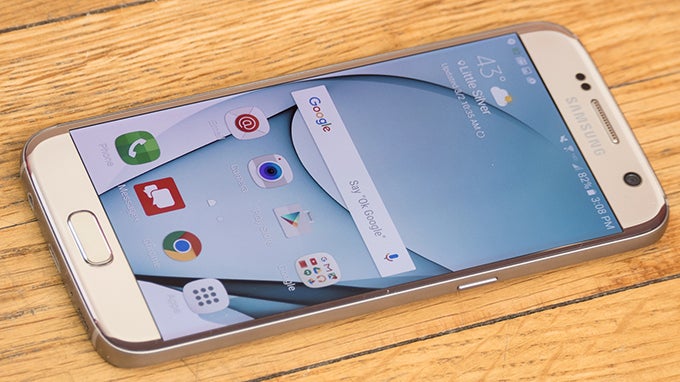 You can also read:
Introduction
Now that Mobile World Congress 2016 is behind us, it's almost unanimous what phone came out as the biggest winner of mobile's biggest show. Samsung's announcements have always been in grandeur style, almost in excess at times. This same observation got all the more reaffirmed with the introduction of the
Samsung Galaxy S7
and
Galaxy S7 edge
, which got unveiled to a crowd filled with anticipating journalists, industry experts, analysts, and much more. As before, the former is designed to be Samsung's mainstream flagship offering, and the latter is the more futuristic, curved-screen variation. It is the standard S7 edition that we'll explore in this review.
The Galaxy S line's evolution is nearly at its utmost peak at the moment, with no other equal in the space besides Apple's always relevant iPhone. In looking at the specs of the Galaxy S7, it doesn't seem to indicate monumental leaps over its predecessor, but seeing that this is Sammy we're talking about, you know that they don't want to disappoint. While last year's flagship signaled an entirely new era for the Korean-based company, ushering this new premium design language movement for them, they steered far from what they established with the
S5
. In particular, the expandable storage and water resistance features were suddenly omitted from the
S6
's arsenal.
Always the one to please its fan base, however, Samsung has brought those two features back to the S7 – while subtly refining its design in the process. This is all fine and dandy, especially when it does nothing more than to exemplify the phone's quantified arsenal. However, since it's the first major flagship being released this year, it obviously needs to set the bar high. While we came out confident of that realization right after its official announcement, is it really going keep the competition at bay? For at least the first half of the year?
The package contains:
Samsung Galaxy S7
Rapid wall charger
microUSB cable
SIM ejector tool
Stereo headphones
User guide
Design
A design that is both elegant and practical? Sure, it's possible! An enhanced S6 design meets microSD slot and water resistance.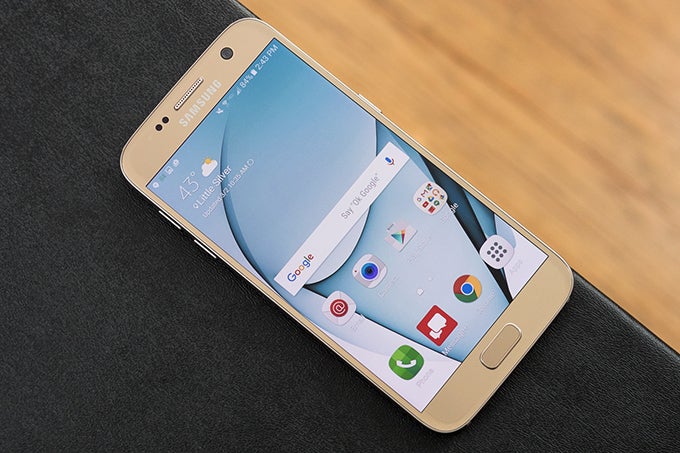 One quick look at the S7, most people not familiar with the new phone might not realize any differences about it. Yes, it's incredibly well built with its signature glass surfaces and metal trim body – just like the S6 before it. Our particular unit, a gold platinum one, exudes a distinctive gold color that shimmers in the light. However, it's still a magnet for fingerprints and smudges, so know that you'll probably need to constantly wipe it clean.
Upon closer inspection, Samsung has made some subtle alterations to the design of the S7 that makes it feel better in the hand – albeit, we wouldn't go far to proclaim it's like greatly better. Specifically, the glass surface on the front of the phone slopes downward around the sides to meet with the metal trim bezel, giving it a more seamless finish. Secondly, the S7 also adopts the curved back edges that we were first introduced to with the Note 5. This decision, a logical one at that, allows our hand to wrap a bit more naturally around the back of the phone. All of this, gives the S7 an extremely comfortable feel in the hand.
Looking around the phone, everything from before is in its familiar location. From the power button on the right edge, to the volume controls on the left, and the speaker grill, mic, microUSB port, and 3.5mm headphone jack all positioned on the bottom, nothing is out of order with its placements. The fingerprint sensor, which is incorporated into the home button, is still just as quick and responsive as before. Interestingly, though, the button itself doesn't protrude as much – it's almost flush with the surface, in fact. Meanwhile, the camera lens on the back is not as protruding as before.
One key thing to note that's missing this time is the IR blaster, something that Samsung has decided to scale back with its devices. Say what you will about this decision, it's something that we've been accustomed to seeing in many flagships, so to find it omitted is rather telling about its worth to consumers.
The return of water-resistance & microSD slot
While the changes to the S7's design might be perceived as subtly refined, there are actually two notable changes that are worth mentioning. First and foremost, the nanoSIM slot on the top edge of the phone now doubles as a microSD slot as well, bringing back expandable storage to Sammy's flagship. Another feature that went missing with last year's S6, a water-resistant construction, makes its comeback in a stunning fashion.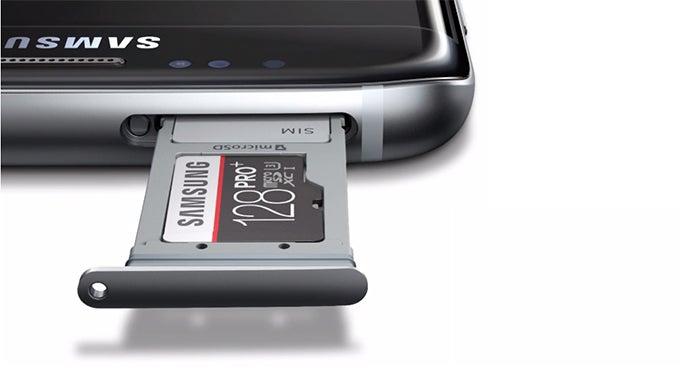 With its IP68 rating, the Galaxy S7 ups its game by fashioning a water resistant construction to a premium looking smartphone. This means that it can be submerged in up to 5 feet of water for 30 minutes with no compromise, ensuring that minor accidents, such as spills, will no longer be of concern to this prized handset. Best of all, there's no worry about having to close up ports and such, much like what you have to do with many of Sony's Xperia phones, seeing that it's been treated for water resistance.
Not only does the S7 look stunning and feel incredible in the hand, but the reintroduction of a water resistant package just completes its no-compromise stature. Many phones have impressive designs, but few go to the same length as to what Samsung achieves with the S7.
Display
Even with a couple of minor hiccups, it's still one of the better looking screens out there.
By now, we're accustomed to Samsung's expertise when it comes to displays. Each successive device thus far has been equipped with a better display. For the S7, they've stuck to the same recipe, featuring a 5.1-inch 1440 x 2560 Super AMOLED display. Details are superb, thanks to its incredibly high resolution, resulting in a pixel density of 576 ppi.
While it seems like we're reaching that threshold, especially when Quad-HD resolution is the standard amongst high-end phones, we have to look at some of the other aspects of the screen to distinguish its superiority. Most notably, when set to Basic screen mode, this AMOLED display exhibits colors that are very close to the standard sRGB colorspace, which is always a good thing. And, being AMOLED, contrast and brightness are remarkably preserved when viewing the display at an angle. The same doesn't go for color accuracy, though, as things get dramatically shifted depending on the angle you're viewing the screen from.
Color temperature appears to be just a tad higher than before, at around 6850K, which might actually help with the screen not looking as greenish as before. Another surprise relates to its luminance, which peaks out at a lower 484 nits this time around – versus the brighter 563 nit luminance produced by the S6's screen.
The S7's screen looks mighty impressive to the eye, and even though some of the qualities we've measured might indicate just a slight dip from before, they're not deal breakers in any sort of way.
Display measurements and quality
Interface and Functionality
There isn't a huge update to TouchWiz, but it continues to be one of most powerful interfaces around.
After playing around with the new Galaxy S7, we became increasingly aware of how this years' TouchWiz flavor doesn't necessarily make any huge gains over last year's interpretation. Generally speaking, the look, feel, and execution of TouchWiz all remain unchanged – save for the fact that it's running on top of Android 6.0.1 Marshmallow, carrying along all the new features of this most up-to-date version of the platform.
Visually, however, the iconography of the homescreen and app drawer has transformed into what Samsung dutifully refers to as 'squircles.' The name implies its look, blending a circle and square together to form this so-called 'squircle' icon shape. It's rampant amongst the native apps, but doesn't apply to third-party apps. It's a small change that most will probably overlook, but it's nevertheless a slight alteration.
Functionally, Samsung doesn't deviate from the recipe it followed with last year's interpretation. In a time when many other competing custom skins have scaled back with their feature sets, TouchWiz remains a packed one that appeals to a broad set of users – including power users! Staple things like Multi Window, one-handed mode, quick launch camera, and many of its other smart features are all present once again with this iteration of TouchWiz.
As much as it might come off as being an advanced, complex interface, Samsung has kept the same streamlined experience we've come to appreciate. No doubt, all of TouchWiz's features won't be used by everyone, but the beauty in it is that it's not overly complex or convoluted. By default, many of its advanced features are turned off, but they can be enabled by traversing through the options.
You wouldn't know it, but there are a few new additions to the TouchWiz experience…
Phone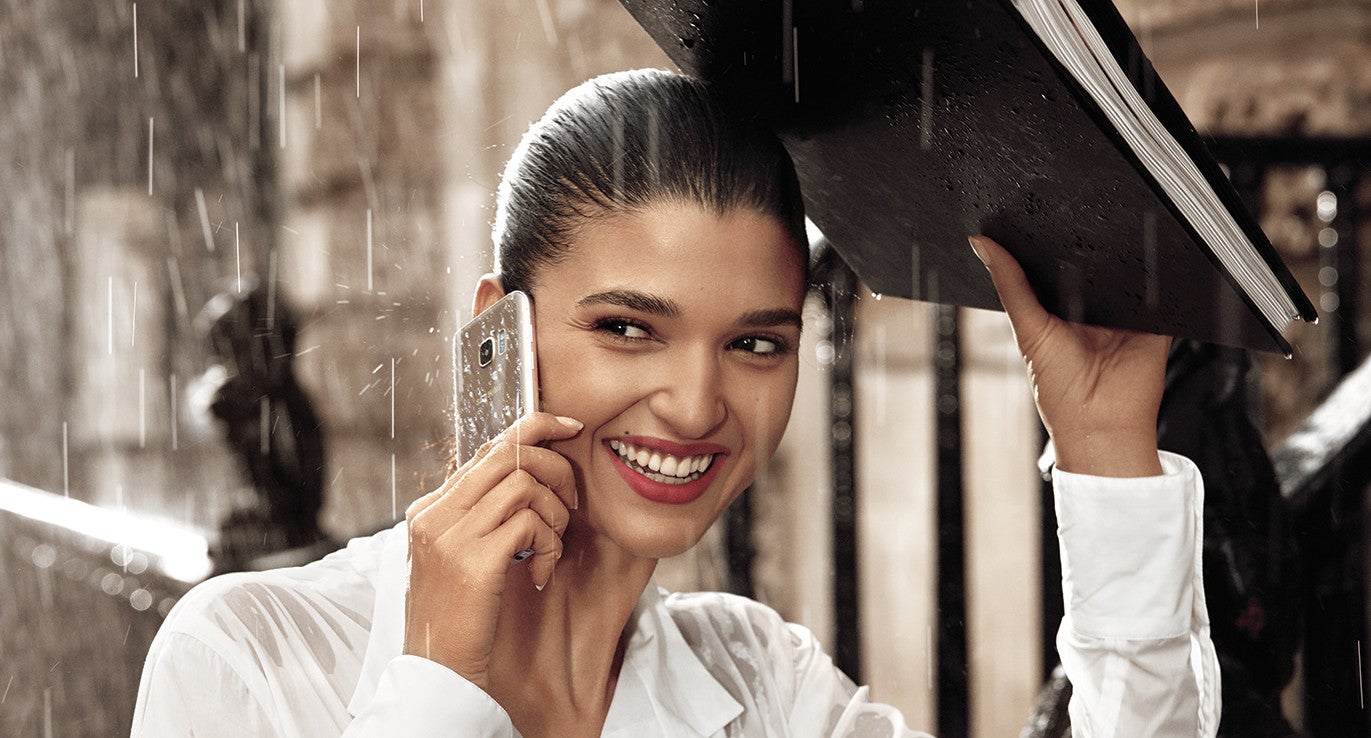 The Phone app on the Galaxy S7 remains unchanged from what we had with the Galaxy S6. The same default, bright green theme is in place, offering the same suite of functionality.
The interface of the app is split into three self-explanatory tabs: Log, Favorites, and Contacts. Your incoming and outgoing calls are recorded by date and time, and digging deeper into concrete events gives you an overview of past communications and their length.
Other neat features include the ability to swipe across a contact left/right to text/call them, and call blocking. Exclusive to the S7 (and the S7 edge) is a new feature that draws upon database of known cold callers and tries to recognize incoming calls from unknown numbers in order to save you the hassle.
Messaging
The Messenger app has also remained largely the same, sporting that bright yellow theme of old.
Standout features of the app include the ability to tweak font size, add priority senders, lock sensitive messages, adding quick responses for when you're in a rush and can't commit to typing, and tweaking the look of the chat background.
As with the Phone app, you can manually add numbers to a blocking list to get them to stop bothering you, while the previously mentioned feature again lets the S7 draw upon its database of known cold callers to better serve you when a particularly tenacious sales reps is trying too hard.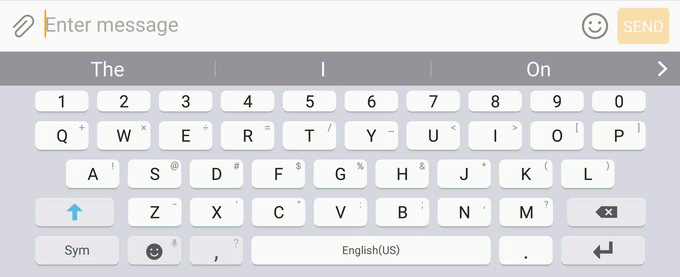 Organizer

With the S7, you're getting the Samsung S Planner app in lieu of a more appropriately named Calendar. It has the same functions you'd expect.

Identical to its past incarnations, S Planner is mostly concerned with getting the basics done right. There are multiple views available depending on your preferences (year, month, week, agenda), and you can even switch to a separate Tasks tab to make sure groceries shopping is done right and you don't forget to pick up acidophilus milk.

Always On Display
Borrowing a useful feature from its line of wearable devices, the Always On Display feature of the S7 keeps a small portion of the screen always on to show relevant information such as the time, date, and some notifications. Other new and upcoming phones have their own interpretation for this process, such as LG's
G5
, but for the most part, the availability of always-on displays is still a very new thing.
Better yet, there are several different styles to choose from if the default one isn't up to your liking. Beyond the clock, there are options for different calendar styles, as well as pre-selected stock images. Now if you're the type that's conscious about power consumption, you can choose to disable this feature altogether – albeit, Samsung tells us that they believe it'll use less than 1% or so of the battery per hour. So far, we really don't notice this feature critically impacting the battery from a day-to-day basis.
Game Launcher
Gamers know the pain of being engrossed in a game, to suddenly being interrupted abruptly due to some sort of notification – whether it's something minor like an email notice popping up, or having it crash because of an incoming phone call. Samsung understands this kind of annoyance that hardcore gamers face, so that's why they're introducing Game Launcher. Turning it on, the feature places a folder on the homescreen that populates with all the games currently installed on the phone. It's pretty intelligent in sniffing out the gaming titles that are installed, but the listing can be manually arranged as well.
Interruptions are annoying while you're deep into a game, but a floating 'game tools' icon is accessible at any time to set certain rules and permissions. For example, we can set it so that there are no alerts whatsoever during a game, or lock the recent and back keys to prevent accidental presses. There's even an option to record gaming footage, which is something that gaming fans will surely appreciate, since it allows them to share their replays, victories, and much more.
System Performance
All is well with the Snapdragon 820!
Last year's Galaxy line was a unified bunch that exclusively harnessed Samsung's homemade Exynos chips to power its devices. This year, however, they've reverted back to a familiar strategy that splits up the load. For US-bound Galaxy S7 devices, like the Verizon one in our possession, they're being powered by Qualcomm's latest and greatest in the Snapdragon 820. As for everyone else, some international variants of the S7 will have the Exynos 8890, while others will again utilize the Snapdragon. Samsung promises equal performance between the two.
Either way, the Galaxy S7 is complemented with a whopping 4GB of RAM – the dual-channel variety to ensure things operate smoothly. And that's exactly what we've been seeing thus far with this Snapdragon 820 powered S7, producing all the buttery goodness speeds you'd expect from a top-tiered smartphone. Normal every day operations perform with a tight response, so there has yet to be any instance of delay.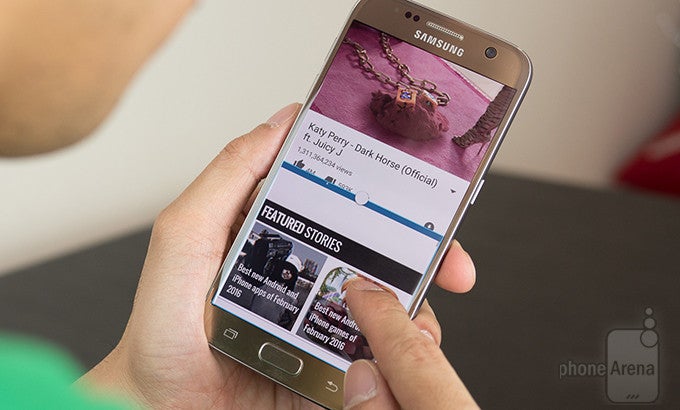 Synthetic benchmarks indicate that the Snapdragon 820 is at the top of its game, reaching new heights in several tests. There's no compromise with its graphics processing prowess either, seeing that the Adreno 530 GPU shows incredible finesse in dealing with all of today's graphics demanding titles. Its strong real-world performance is indicative of its superiority, but for those who are still skeptical about battery drain, especially for a device with a sizable Quad-HD screen and blazing processing hardware, its support of the Vulcan API allows for high-performance graphics processing with lower battery consumption.
As it currently stands, Samsung is only offering a single storage option for the Galaxy S7 – 32GB to be exact. Although that's more than a generous amount, it's still bewildering that no other options are being made available at launch. Still, it should be noted that the reintroduction of the microSD slot adds that level of utility that went missing with last year's Galaxy S6.
Camera
One of the best in the game gets better with low-light superiority.
Oh man, this is where things get really juicy for the Samsung Galaxy S7! In true fashion, the Galaxy line has always been relevant when it comes to camera performance – so there's no treading away from that distinguished fact. While it's certainly no surprise to us that a camera's performance isn't indicative solely on how many pixels are crammed into it, many people are led to believe otherwise, crazy as it may seem. Based on its track record, you'd think that Samsung would be reluctant to change that trend, since each successive device since the beginning kept on upping the amount of megapixels. That, though, changes here with the S7.
Going from a 16-megapixel sensor last year with the S6, Samsung has decided to go down a notch, and instead, focus on the size of the pixels themselves – while also being more attentive where cameras struggle the most – low light. With that in mind, the S7 features a fresh 12-megapixel 1/2.5" sensor with large, 1.4 micron pixels, which, in combination with a very wide aperture of f/1.7, results in a camera that is able to collect 95% more photons than its predecessor. All of this indicates an improvement in picture quality with low-light scenarios.
Not only that, but the new sensor also employs a Dual Pixel technology for faster and more accurate autofocus, similarly to what's found in some premium DSLRs. This is made possible thanks to the fact that now each pixel of the camera sensor features two diodes that assist with the camera's focusing process. The previous generation Galaxy S smartphone also had focus pixels for phase-detection AF, but those were way fewer – less than 5% of its camera pixels were used for focusing. Now, a total of 100% of the sensor pixels are used for focusing, which makes the process much faster. Meanwhile, the front-facing camera seems to have been left out of the specs love because it's still a 5-megapixel snapper.
Funny we mention that, just because the camera interface doesn't see a dramatic facelift in how it operates. That's not a terrible thing per se, since it's rich with various shooting modes that consist of selective focus, panorama, video collage, a live YouTube broadcast (first introduced by the Note 5), slow motion, virtual shot, food, and hyperlapse. And not surprisingly, there's the Pro mode that hardcore shutter bugs will be delighted to find once again. However, the ability to customize advanced parameters is still only available to snapshots – there's no true video manual mode yet for the Galaxy line.
SHOT ON GALAXY S7
The beauty about the S7's camera is that it works exceptionally well on the automatic mode – the way that most people go. There's never a missed opportunity, especially considering how unbelievably fast it is at running the camera app via the quick launch camera feature, to pressing the on-screen shutter button to take the shot.
Image Quality
Absolutely breathtaking! That's the consensus we have after combining over the samples we've captured using the S7's brand new 12-megapixel camera. Everywhere we look, there's no shortage of beautiful compositions filled with plenty of fine details, bold looking colors, and a nice handling of dynamic range. The S7 lives up to its purported claim of being a stellar performer.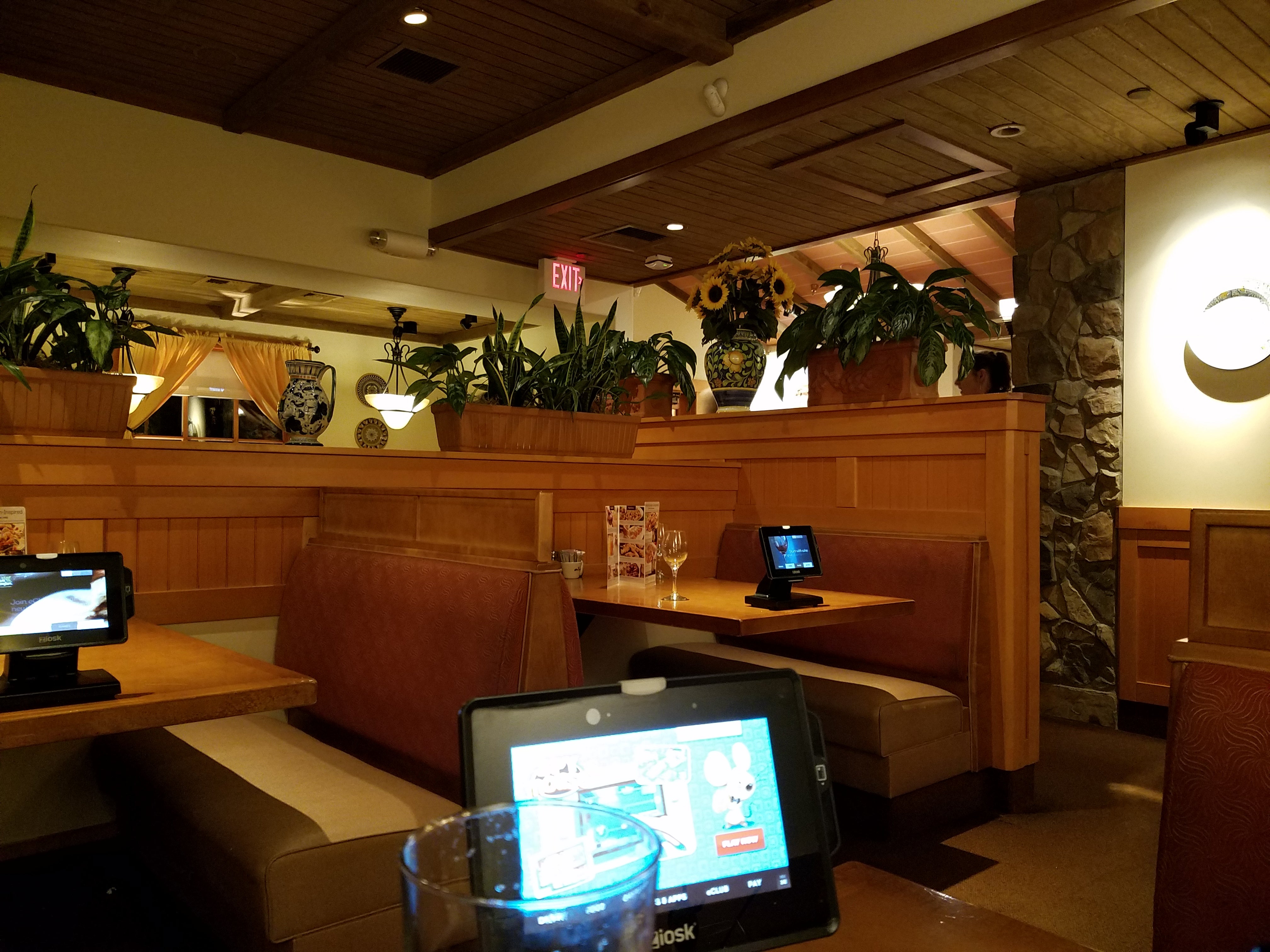 The S7 lives up to its purported claim of being a stellar performer.
First, let's talk about the samples taken under the ideal conditions – you know, those with plenty of sun outdoors. Compositions appear crisp and attentive, but there's still an adequate amount of fine details that permit cropping later on without a huge loss in quality. It even does a bang up job in dealing with exposure, as highlights and shadows are properly compensated to deliver well-exposed shots. Cementing its superiority, colors come out vibrant and radiant – though, compositions tend to exude a greenish hue.
While it's a fantastic performer on the automatic, the other modes definitely diversify its portfolio, which has a deep appeal to a wide array of users. Just as before, it's quick and effective at panning for panoramic shots – then stitching together almost seamlessly. HDR shots, thankfully, aren't too artificialized as we've seen in the past, seeing that the contrast boost isn't as overworked.
The biggest focus for Samsung, however, relates to the camera's much hyped low-light performance. Thanks to its larger camera sensor pixels and wider aperture than before, the Galaxy S7 is expected to leave quite the mark when it comes to low-light photography, as the characteristics we mentioned should all lend to brighter than usual shots. Well, being brighter is one thing, but it's another when most devices under low light tend to be compromised by the amount of noise, graininess, and splotchy details in their shots. For the Galaxy S7, though, Samsung has effectively kept those usual suspects at bay – wherein it's able to command a high level of crispness. Accompanying the appealing details, colors retain their sense of vibrancy when the lighting is minimal. If more is needed, the phone's LED flash casts a potent punch, even at a far distance, without overexposing or distorting colors.
Video Quality
A top-performer with its still shot quality, the Galaxy S7 also does nicely with video recording on the automatic. Just as before, there are plenty of shooting resolutions to choose from. Whether it's the pixel crunching 4K UHD mode, or standard 1080p at 30 FPS, there are plenty of good qualities to ogle over. Now, if details are your thing, 4K UHD is the natural choice because it captures the absolute greatest amount of details in the scene – without a whole lot of sharpening layered to the video post-process. Continuous focus is incredibly adept in adjusting on the fly, almost being too fast at times. Our only annoyance, though, relates to the noticeable rolling shutter effect, or wobble, that persists when the phone is abruptly panning left and right.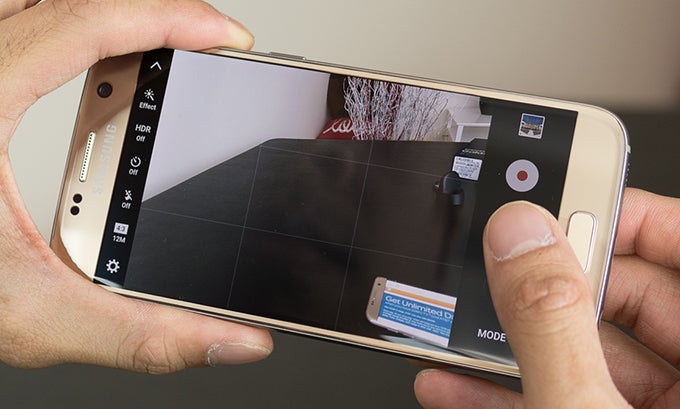 The other resolutions look pretty darn nice as well, so there's no shortage of eye candy with them. If you love that over-motion effect, the 1080p 60 FPS is going to suit you well. Oppositely, the 240 FPS slow motion mode at 720p does even better to isolate a short period of time to produce a slick looking slow motion video. And of course, there's the standard 1080p mode at 30 FPS, which actually produces the most natural, true-to-life results. Movement is pretty steady, as well as the stabilization, but there's still an effective mixture of sharp details, bold colors, and crisp audio recording to round out its awesome bite.
Again, it's the kind of phone that works on the automatic. The only thing missing in our opinion that would complete the package, is true manual controls for video recording – much like what the LG V10 offers. We were hoping for Samsung to finally bring that into the mix, but alas, that's just not in the books.
Multimedia
You'll have a tough time prying your eyes away when watching videos on this.
The gallery app has all the necessities in viewing and editing stored content on the go. Arranged in layouts such as albums and events, there are still other options to make slideshows and collages with the stored content. Editing, too, is pretty much unchanged from what we were given with its predecessor – boasting the usual basic editing tools, in addition to the various filters it offers.
Gone is the TouchWiz music player that's been a staple of the Galaxy line, replaced instead by the Google Play Music app for local play, and Samsung's Milk Music for those who prefer that streaming radio format. Whichever one you go with, there's one thing that becomes a bit alarming. And that, folks, is the slightly weaker output of the internal speaker than before.
Despite the weaker loudness, there's no adverse effect to how it actually sounds. Clean and crisp, without too much of that affinity for the lower audio range, there's a pleasant degree of neutrality – so that not one particular audio range is isolated more than others. Of course, its quality can further be enhanced by tinkering around with some of the equalizer settings that are available.
We're not overly critical about the weaker internal speaker, because quite frankly, the 3.5mm headphone jacks sees a significant improvement because it now achieves an output of 0.704 V. That's a big improvement over last year's reach of 0.53 V, which means that the overall punch is stronger – made better by the fact that audio sounds delightfully clean and crisp.
Continuing to be a great thing for video watching, the S7 doesn't disappoint mainly due to how its iridescent screen, combined with its fantastic viewing angles and saturation, keeps our eyes glued to what videos are being played. Choosing to go with the adaptive display mode, the screen's contrast and saturation are automatically adjusted by the phone to reach those ideal viewing levels. And boy is it stunning! Not surprisingly, too, there's still that multi-tasking aspect with its pop out play mode. It might be regarded as a minor feature for some, but nonetheless, the option to do this is something we appreciate.
Call Quality
Vastly improved over its predecessor, there's a ton of emphasis on clarity.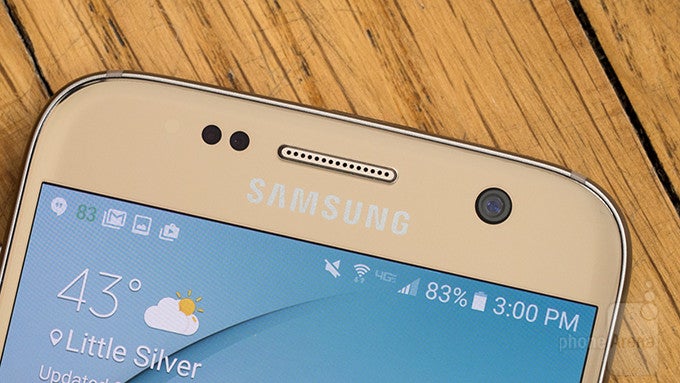 Adopting yet another feature first presented to us by the Note 5, the S7 now offers an 'extra volume' mode for those times when it's noisy around. Without it enabled, the volume is still plenty loud for our liking, more than capable of accentuating every word and syllable uttered by our caller. Appropriately so, the addition of the 'extra volume' mode is there if you're somehow hard of hearing.
Voices thankfully pack a lot of substance through the earpiece, clean and without any distortion. It's actually an improvement over last year's quality with the S6, so we're elated by this. The good fortune extends to the other end of the line as well, where the microphones in the phone help to produce voices to our callers that are audible and distinctive.
Moving onto the final piece of the puzzle, the speakerphone's quality is that proverbial chink in the armor. Sure, the 'extra' volume' is at our disposal even with the speakerphone, but it doesn't seem to do a whole lot to amplify the speaker's initially weak output. Voice are discernible nonetheless, however, it only becomes problematic when there's a ton of ambient background noise – where it then starts to fade.
Battery
A bigger battery still isn't enough to deliver marked improvements.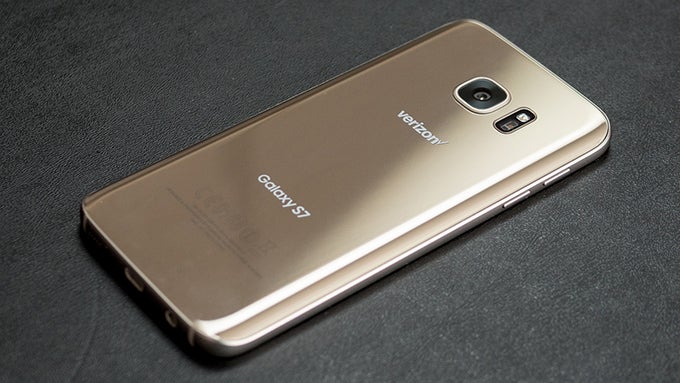 In the time since the S6's release, the engineers over at Samsung have somehow managed to stuff an even beefier sized battery into the S7's chassis. This year's flagship is now endowed with a moderate 3000 mAh battery, up from last year's 2550 mAh capacity. We'll applaud to that reality, right?
Well, not so fast! The phone powers us through the usual one day of normal use in our experience thus far, which is an average result for most things nowadays. What's more, its performance in our custom battery benchmark test is also about average. Resulting with an on-screen time of 6 hours and 37 minutes, it's almost a full 30 minutes down from its predecessor's tally – and a good one hour less than the S5's mark.
On one hand, we're concerned by all of this, but it'd have been worse if its real-world performance reflected such a drop. Luckily, it doesn't. And that's what matters more to us. While it might lean towards the S7 requiring frequent charging, especially for power users, Samsung has successfully improved the handset's charging efficiency. Requiring only 88 minutes to get back to full capacity, it's actually more efficient than the S6 – so even for a short period, it'll give the phone a solid chunk of charge. That's something good if you can spare something like 15 or 30 minutes.
And lastly, the S7 continues to be understood as the Swiss Army knife of smartphones because it continues to offer the convenience of wireless charging – something you won't find with many of its competitors.
Conclusion
It's rather tough to say where the
Galaxy S7
is positioned in Samsung's fabled history. Without a doubt, last year brought a stunning (and surging) change to the series that wasn't felt prior to the S6. In one fell swoop, Samsung completely altered its reputation with the introduction of a new, premium design language established with the S6 line. In doing so, however, they did something unusual in the process by stripping off some of the
S5
's notable features.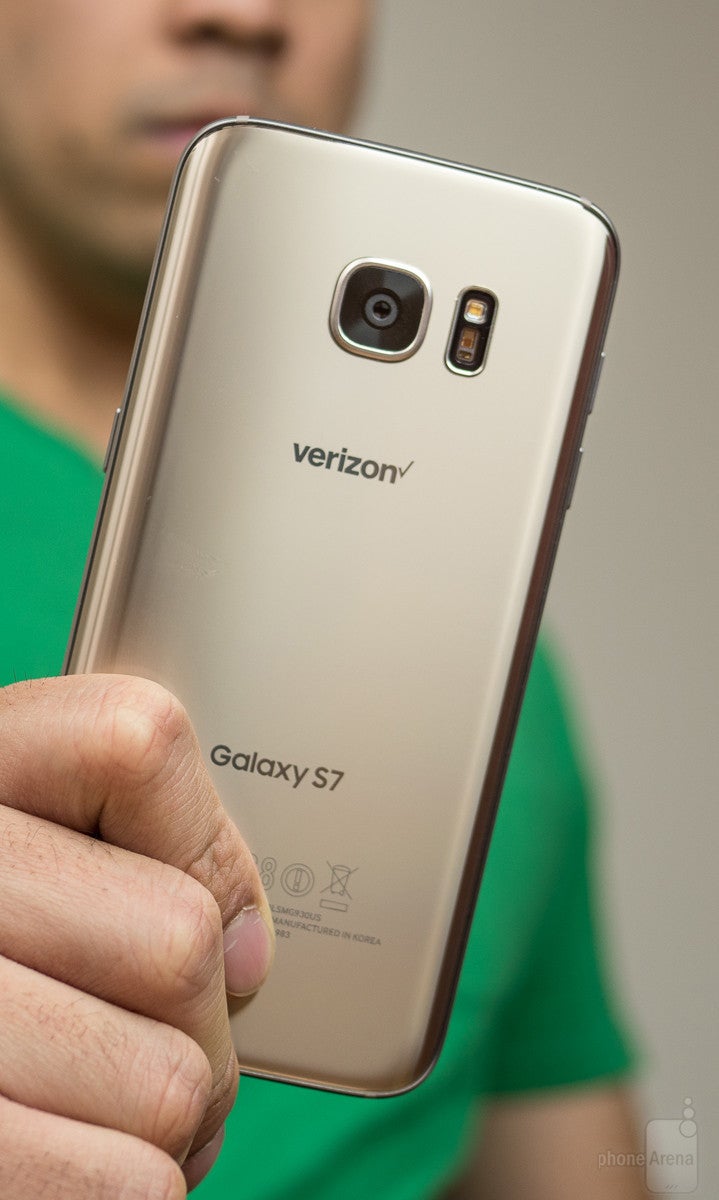 After getting some intimate time in with its latest flagship, the Galaxy S7, Samsung has us once again pondering its placement. We certainly applaud the fact that they're able to once again bring back a water-resistant construction and expandable storage to the phone, but at the same time, it really makes us wonder if the S7 is what the
S6
should've been from the onset. When we look at the new phone, it doesn't take a rocket scientist to realize that it's an iterative move on Samsung's part.
Each and every year, consumers demand to be blown away, which is fine and dandy, but not totally realistic. But even though that's not plausible all the time, the Samsung Galaxy S7 shows us what a proper successive smartphone should be like. Sure, not every aspect of the phone is entirely improved per se, but when we factor in how there's more good than bad here, it's a no-brainer deduction that the S7 is an excellent phone.
Naturally, there's always the matter of pricing, which for the Galaxy S7 is hovering roughly around $700 for most of the major domestic wireless carriers. That's definitely on the pricey side and whatnot, but how many phones out there can say that they offer nearly the same arsenal packed by the S7 – there are none in fact! There are plenty of water-resistant phones out there, but how many are blessed with premium designs? Or how about expandable storage? Or how about built-in wireless charging?
None, so that's exactly why the Samsung Galaxy S7 is so highly acclaimed and unique. And as we look ahead, the Galaxy S7 is the first true flagship to beat in 2016 – there's just no hiding that prestigious title.
Always a relevant player in the space, Samsung has yet another formidable offering that sets the benchmark high for all other phones coming out this year. The specs might not be a tremendous upgrade, but at the end of the day, when you want a phone that just works, the Galaxy S7 fits the bill. When we think of a flagship, we envision something that just works flawlessly and without much hassle. This is exactly that!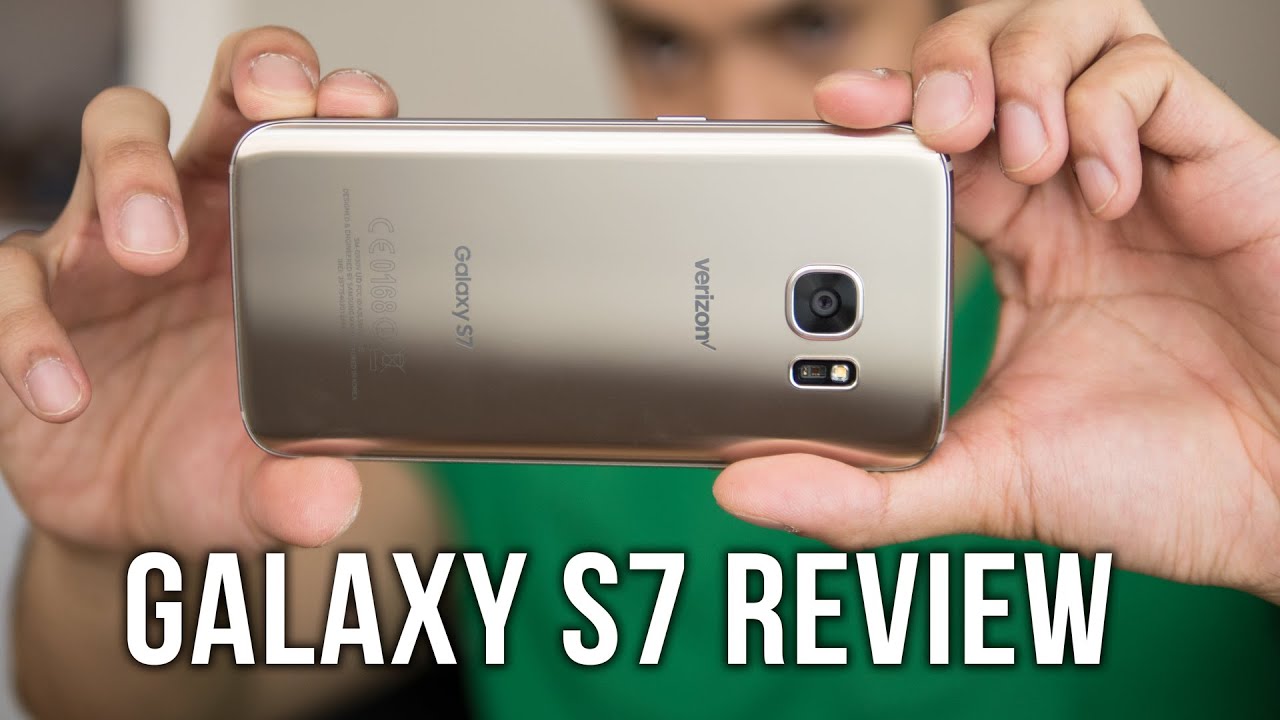 Software version of the review unit:

Android Version: 6.0.1; Build Number: MMB29M.G930VVRU1APB1
You can now read:
Recommended Stories