Samsung Galaxy S7 Review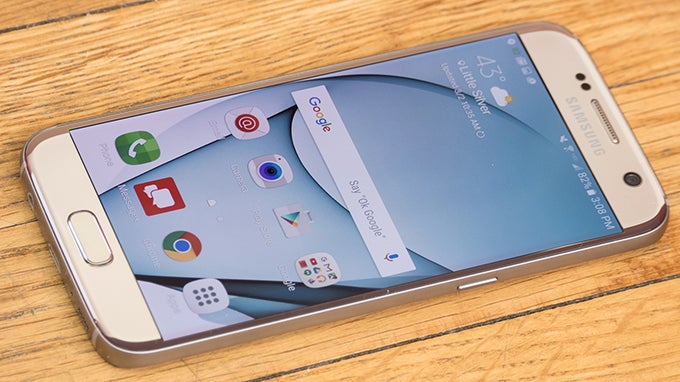 You can also read:
Introduction
Now that Mobile World Congress 2016 is behind us, it's almost unanimous what phone came out as the biggest winner of mobile's biggest show. Samsung's announcements have always been in grandeur style, almost in excess at times. This same observation got all the more reaffirmed with the introduction of the
Samsung Galaxy S7
and
Galaxy S7 edge
, which got unveiled to a crowd filled with anticipating journalists, industry experts, analysts, and much more. As before, the former is designed to be Samsung's mainstream flagship offering, and the latter is the more futuristic, curved-screen variation. It is the standard S7 edition that we'll explore in this review.
Galaxy S7
, it doesn't seem to indicate monumental leaps over its predecessor, but seeing that this is Sammy we're talking about, you know that they don't want to disappoint. While last year's flagship signaled an entirely new era for the Korean-based company, ushering this new premium design language movement for them, they steered far from what they established with the
S5
. In particular, the expandable storage and water resistance features were suddenly omitted from the
S6
's arsenal.
Always the one to please its fan base, however, Samsung has brought those two features back to the S7 – while subtly refining its design in the process. This is all fine and dandy, especially when it does nothing more than to exemplify the phone's quantified arsenal. However, since it's the first major flagship being released this year, it obviously needs to set the bar high. While we came out confident of that realization right after its official announcement, is it really going keep the competition at bay? For at least the first half of the year?
The package contains:
Samsung Galaxy S7
Rapid wall charger
microUSB cable
SIM ejector tool
Stereo headphones
User guide
Design
A design that is both elegant and practical? Sure, it's possible! An enhanced S6 design meets microSD slot and water resistance.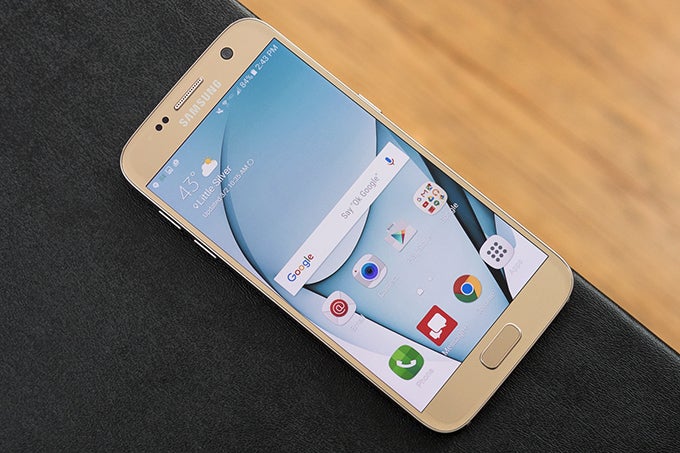 One quick look at the S7, most people not familiar with the new phone might not realize any differences about it. Yes, it's incredibly well built with its signature glass surfaces and metal trim body – just like the S6 before it. Our particular unit, a gold platinum one, exudes a distinctive gold color that shimmers in the light. However, it's still a magnet for fingerprints and smudges, so know that you'll probably need to constantly wipe it clean.
Upon closer inspection, Samsung has made some subtle alterations to the design of the S7 that makes it feel better in the hand – albeit, we wouldn't go far to proclaim it's like greatly better. Specifically, the glass surface on the front of the phone slopes downward around the sides to meet with the metal trim bezel, giving it a more seamless finish. Secondly, the S7 also adopts the curved back edges that we were first introduced to with the Note 5. This decision, a logical one at that, allows our hand to wrap a bit more naturally around the back of the phone. All of this, gives the S7 an extremely comfortable feel in the hand.
Looking around the phone, everything from before is in its familiar location. From the power button on the right
edge
, to the volume controls on the left, and the speaker grill, mic, microUSB port, and 3.5mm headphone jack all positioned on the bottom, nothing is out of order with its placements. The fingerprint sensor, which is incorporated into the home button, is still just as quick and responsive as before. Interestingly, though, the button itself doesn't protrude as much – it's almost flush with the surface, in fact. Meanwhile, the camera lens on the back is not as protruding as before.
One key thing to note that's missing this time is the IR blaster, something that Samsung has decided to scale back with its devices. Say what you will about this decision, it's something that we've been accustomed to seeing in many flagships, so to find it omitted is rather telling about its worth to consumers.
The return of water-resistance & microSD slot
While the changes to the S7's design might be perceived as subtly refined, there are actually two notable changes that are worth mentioning. First and foremost, the nanoSIM slot on the top edge of the phone now doubles as a microSD slot as well, bringing back expandable storage to Sammy's flagship. Another feature that went missing with last year's S6, a water-resistant construction, makes its comeback in a stunning fashion.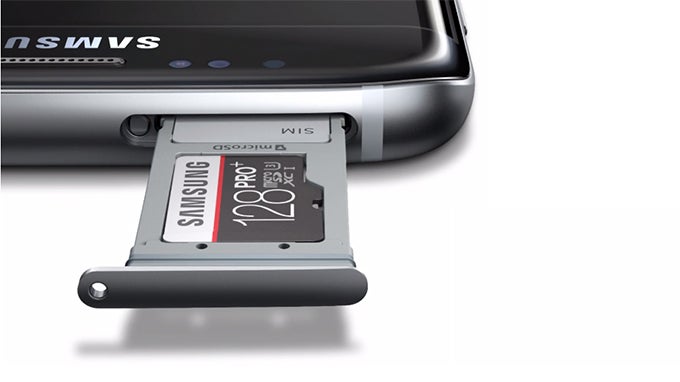 With its IP68 rating, the Galaxy S7 ups its game by fashioning a water resistant construction to a premium looking smartphone. This means that it can be submerged in up to 5 feet of water for 30 minutes with no compromise, ensuring that minor accidents, such as spills, will no longer be of concern to this prized handset. Best of all, there's no worry about having to close up ports and such, much like what you have to do with many of Sony's Xperia phones, seeing that it's been treated for water resistance.
Not only does the S7 look stunning and feel incredible in the hand, but the reintroduction of a water resistant package just completes its no-compromise stature. Many phones have impressive designs, but few go to the same length as to what Samsung achieves with the S7.
Display
Even with a couple of minor hiccups, it's still one of the better looking screens out there.
By now, we're accustomed to Samsung's expertise when it comes to displays. Each successive device thus far has been equipped with a better display. For the S7, they've stuck to the same recipe, featuring a
5.1
-inch 1440 x 2560 Super AMOLED display. Details are superb, thanks to its incredibly high resolution, resulting in a
pixel
density of 576 ppi.
Color temperature appears to be just a tad higher than before, at around 6850K, which might actually help with the screen not looking as greenish as before. Another surprise relates to its luminance, which peaks out at a lower 484 nits this time around – versus the brighter 563 nit luminance produced by the S6's screen.
The S7's screen looks mighty impressive to the eye, and even though some of the qualities we've measured might indicate just a slight dip from before, they're not deal breakers in any sort of way.
Display measurements and quality