Check out this 4K video from a National Geographic photographer using the Nokia Lumia 930
11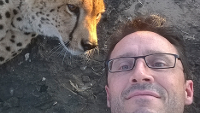 There is no question that the capabilities of smartphone cameras have dramatically improved over the last few years. Smartphone cameras have been
used to shoot videos and movies
. With some phones offering 4K video capture, why lug around heavy equipment if a smartphone snapper will do the job?
National Geographic photographer Stephen Alvarez has used Lumia cameras before to
video natural wonders like Mount Everest
and the
Harbor of Rio de Janeiro.
For the latter, Alvarez employed both the Nokia Lumia 1020 and the Nokia Lumia 1520. For the former, he used the Nokia Lumia 930.

But now, the Nokia Lumia 930 has received the Lumia Denim update which means it can shoot video in 4K. And for someone as skilled with a camera as Alvarez is, that should result in some fabulous photography. Alvarez recently visited Victoria Falls in Africa and took 4K video of the area. You can view it by clicking on the video below. Make sure you change the settings to 4K on the YouTube player.

The Nokia Lumia 930 starts recording 4K video with a long press of the shutter. Moment Capture will record at 24fps in 2160p. It also allows you to select a still-image from each frame of the video, shot at 8.3MP.




source: Microsoft via WindowsCentral

Recommended Stories