Both Amazon and Google will produce wireless ear buds to compete with Apple says top analyst
24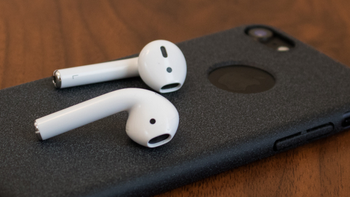 Last month, we showed you a chart from analytical firm Gartner that showed how
the firm expects ear-worn devices to go from 21.5 million units shipped last year to 158.4 million units by 2022
. If Gartner's analysis is right, ear-worn devices will top all wearables in shipments in just a few years. And to lend credence to these figures, TF International analyst Ming-Chi Kuo says that Google and Amazon will each produce their own wireless ear buds similar to Apple's popular AirPods. Kuo expects both firms to launch their new devices during the second half of 2019.
Google already sells the Pixel Buds, and while these do not need a wire to connect to a phone, a cable connects both the left and right ear buds. That makes them different than the AirPods, which are two individual, wireless buds that fit into each ear. You might recall that a Google pop-up store employee last year,
incorrectly told a customer to just cut the cable that connects the two ear buds
. Pixel Buds do offer real-time translation and one tap access to Google Assistant, features we'd like to see carried over to its AirPods competitor.
While Amazon doesn't have its own wireless ear buds yet, Kuo believes that it has the best chance of competing with Apple because of Alexa. The analyst says that the latter is the "best voice assistant service." Still, he expects wireless ear buds from both companies to do well. Google, he notes, is the "most influential brand in the Android ecosystem." And while AirPods do work on Android devices, they work much better with Apple's iOS powered products.
"We believe that AirPods' success has drawn Google and Amazon's attention and these two companies will launch AirPod-alike products in 2H19. The combined shipments of two brands will likely reach 10-20mn units in 2H19."-Ming-Chi Kuo, analyst, TF International
There are a number of other companies producing wireless ear buds including Samsung, Jabra and Sony. All of these companies, including Apple, might have to deal with the marketing power that both Google and Amazon can bring to the table. Kuo expects Apple to ship as many as 55 million AirPods next year when Apple is expected to offer a new version with wireless charging capabilities. The analyst sees Amazon and Google delivering 10 million to 20 million wireless air buds combined during the second half of 2019.

Recommended Stories