Best phones of 2017
29
What are the best phones of 2017?

As 2017 draws to a close, it's time to take a look at the best Android phones of the year and the new iPhone models. It's been one of the most eventful years for mobile tech in a long time, but there were two major new trends that shaped the world of smartphones in 2017:
edge-to-edge, "bezel-less" screens
higher prices
Almost all new devices this year followed these two trends, and they improved on last year's trendy new dual camera setups and machine learning features. Let's explore some of the best phones on 2017.
Since there is no one-size-fits-all phone, we look through all the best new phones that you should consider. Here are their pros and cons:
Smooth performance, great camera, but pricey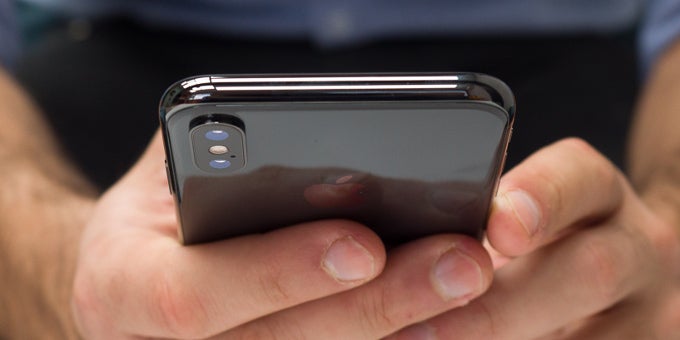 Apple has three new iPhones this year. The $1,000 iPhone X is the flagship with a fresh design, an edge-to-edge screen and the new Face ID tech. All three new iPhones have absolutely identical main cameras, but the 8 Plus and the iPhone X have a secondary, "tele" camera that allows you to get clearer zoom and capture portrait photos with a blurred background like on DSLRs. The iPhone X can also shoot portraits with blurry backgrounds with its front camera, while the other two cannot. All three iPhones also have identical performance: all come with the A11 system chip, the fastest of any phone.
All three iPhones have glass backs and support Qi wireless charging, a nice gimmick. There is no wireless charger in the box, though. They also support fast charging, which is nice, but also requires a third-party charger. Rather than pricey Apple accessories, we recommend a simple Anker PowerPort 2 for around $10 to benefit from quick charge.
Why should you get the new iPhones? They stand out with buttery smooth performance and a rich ecosystem of apps and games. Also, you can be assured that an iPhone will be supported for years with updates and those updates will not come a year after they are released. You should buy them if you value the performance and want a good camera. And of course, if you don't mind those super high prices. Still, they are top contenders for the
"Best phones of 2017"
title.
Beautiful glass-metal design, great camera, better TouchWiz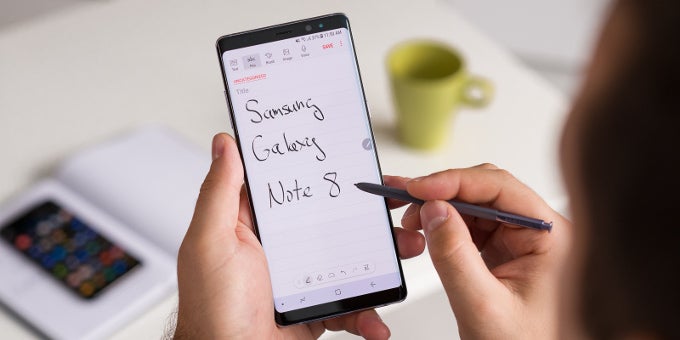 Samsung also has three new phones this year: the Galaxy Note 8 flagship with S Pen, and the very similar Galaxy S8 and S8 Plus. Possibly three of the best phones of 2017.
They further refined on Samsung's stylish glass and metal designs and bring them to near perfection. Camera quality is also improved, battery life is solid and all three phones have beautiful Super AMOLED screens with deep blacks and great contrast.
They all run Android with the Samsung Experience interface (formerly known as TouchWiz), and it looks better than before. Performance is mostly fine, but not quite perfectly smooth. And do not expect to get quick Android updates.
For all else, the Note 8 should be in your wish list if you want a productivity phone with a stylus (and don't mind the high price). The Note 8 is also the first Samsung phone with a secondary, "tele" camera that you can use to take portraits and pictures with a blurred background. The Galaxy S8 and Galaxy S8+ do not have those two fancy features, but have much more manageable prices and identical performance, so we can recommend them as better value for the money.
Best performance on Android, guaranteed updates, best camera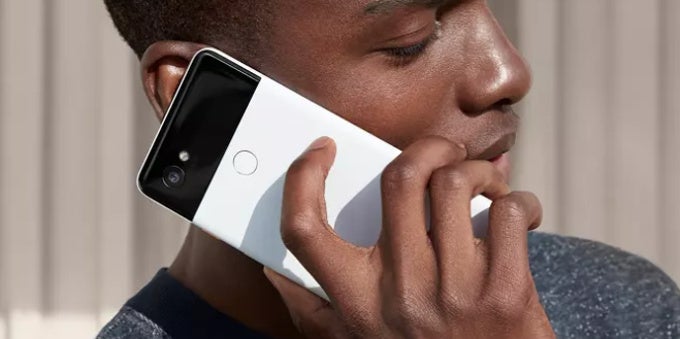 Google is more serious about its own phones than ever before. It has two new phones in 2017: the Pixel 2 XL and the Pixel 2. When it comes to camera performance, the Pixel lineup is top contender for the best phones of 2017.
The Pixel 2 XL has an edge-to-edge screen (with slightly bigger bezels than most new flagships) and the slightly bigger battery, but it also suffers from some serious problems with the quality of that screen. Tilt it just slightly and its colors get very blueish and a noticeable burn-in problem appears quicker than on most other phones with AMOLED screens. The Pixel 2 does not suffer from such screen issues.
Why should you buy a Pixel in 2017? These two phones offer the best performance of any Android phone and they have probably the best camera ever put on a phone with great dynamic range and beautiful colors. The prices are also slightly below most of the competition. Best of all, the Pixels will remain relevant longer than most other Android phones: they are guaranteed to get Android software updates on day 1.
LG's best phone to date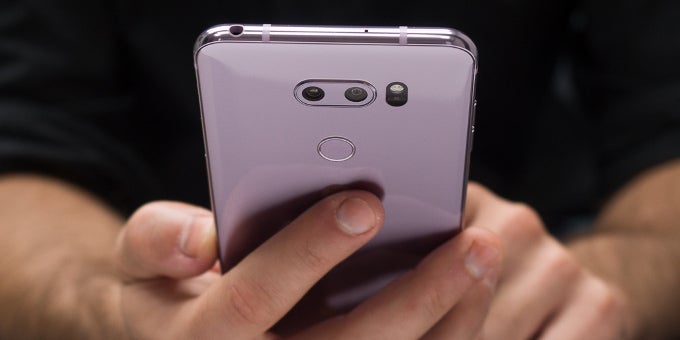 LG's best phone ever, the V30, has our favorite implementation of an edge-to-edge screen with its FullVision display: it has no notch, no cutouts, no interruptions. Some early units suffered from some display issues, but those do not seem to affect all units.
The V30 features a good camera and is the only flagship phone to sport a secondary, super-wide-angle camera that works great for capturing action videos, for instance. Speaking of videos, the V30 also offers some cool advanced video modes that enthusiast videographers will appreciate. It also has high-quality audio output. The V30 also has a very refined design with a glass back and a sturdy metal frame. LG's custom Android interface needs a polish, but it is functional and you do get used to its peculiarities. You should look into the V30 if you value the wide-angle camera, great audio quality and want to be a little different than everybody around.
Best bargain, stylish design, good-looking screen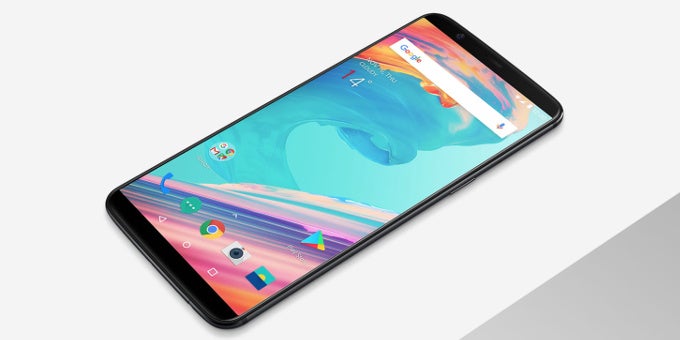 The OnePlus 5T is the best "bargain flagship" phone of the year.
Released last of them all, it has a refined design that feels comfortable to hold, it features an edge-to-edge AMOLED display that looks good, and a very solid battery life. We also love the clean Android interface and the performance speed of the 5T. The camera is not quite on par with the best, but it's not too far behind either. And the new Face Unlock feature works suprisingly well.
You should consider the OnePlus 5T if you like clean Android interfaces and a good, no-compromise bargain phone. Note that the OnePlus 5T is only sold unlocked and will not work on CDMA carriers like Verizon Wireless and Sprint in the United States.
Big phone with a big battery and no-compromise design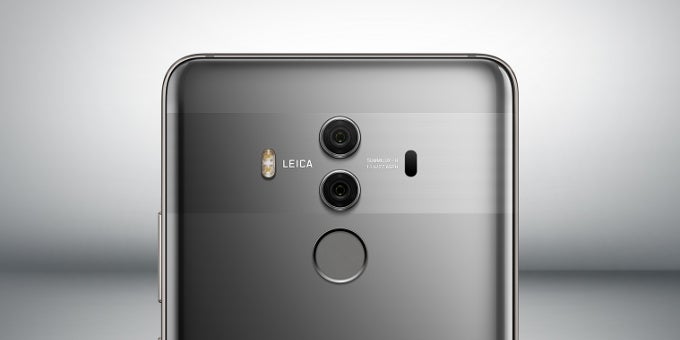 The Huawei Mate 10 Pro is a big phone with a big battery from growing Chinese company Huawei.
The Mate 10 Pro adopts an edge-to-edge display, it has a Huawei-made system chip that is fast and features a separate machine learning core, and it has a very capable camera. We also love the stylish glass back and the distinct design of this phone. Its biggest peculiarity is the heavy Android interface that Huawei uses and that differs a lot from stock. Buy it if you want something great yet different. Note that the Mate 10 Pro is only sold unlocked in the United States.