Best metal cases for iPhone 7 and iPhone 7 Plus
9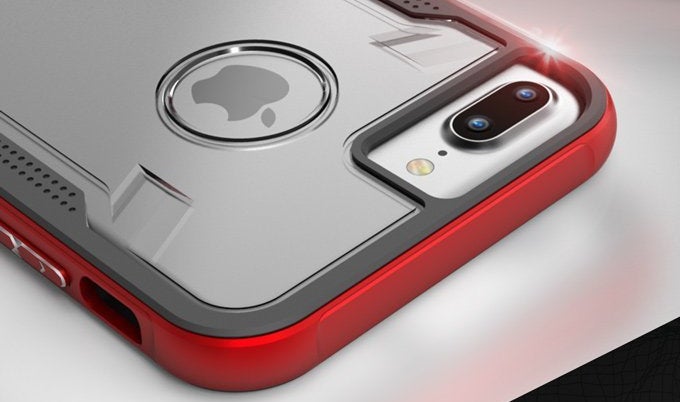 Do you have an
iPhone 7
or
iPhone 7 Plus
and you want to pair it with a protective case that's not like most of the cases out there? Why not try a metal case then?
Admittedly, protective cases made out of metal - even partially - aren't that easy to find as cases made out of polycarbonate, silicone, or TPU. Still, we did manage to catch sight of some mighty fine metal cases that will protect your beloved new iPhone while also giving it an uncommon (in a good way) look. Go ahead and check them out below (in alphabetical order).
IFCASE Slim for iPhone 7 and iPhone 7 Plus
Called "IFCASE Slim Aluminum Metal Bumper", this case obviously includes an aluminum bumper (aircraft-grade aluminum, to be precise) that should do a good job at defending your iPhone 7 or iPhone 7 Plus against drops. The bumper is combined with a flexible, shock-absorbing TPU inner frame for extra protection. The case includes a removable transparent rear panel - it's up to you if you want to use this or not (you probably should if you have
a jet black iPhone
).
Moshi Armour case for iPhone 7 and iPhone 7 Plus
This elegant case from Moshi features a diamond-cut aluminum backplate paired with a shock-absorbing inner-shell, and is MIL-STD-810G certified, which means it should have no problems surviving drops from 4 feet (1.2 meters). The case has a raised bezel to protect your iPhone's display when it's placed face-down, and won't make the handset too bulky, only adding 2.1 mm to its thickness. The Moshi Armour is available in four color variants to match your iPhone 7 or iPhone 7 Plus: rose, gold, grey, and black.
X-Doria Defense Lux case for iPhone 7 Plus

The X-Doria Defense Lux case for the iPhone 7 Plus fuses together an aluminum outer frame, a soft inner rubber layer, and an impact resistant polycarbonate backing into a pretty tough product that's MIL-STD-810G certified. Available in several design combinations (including metal with leather, and metal with carbon fiber), this case can survive drops from up to 6.5 feet.
It's worth mentioning that X-Doria has a similar case for the smaller iPhone 7. However, this one received many negative reviews on Amazon, and seems to have a design flaw: when installed, your iPhone's power or volume buttons will be pressed randomly. Thus, we can't recommend this model.
Zizo Shock Liquid Clear Metal Bumper Case

Although the full name of this case (as shown on Amazon) includes "Titanium Metal Bumper", the bumper is actually made out of aluminum. Aided by a TPU rear shell and a rubber-coated interior, the aluminum bumper makes this Zizo case MIL-STD-810G certified, so it should be able to survive drops from up to 4 feet. A free tempered glass screen protector is offered with each purchase.