This Jet Black iPhone 7 scratch test shows what regular use can do to Apple's new glossy surface
27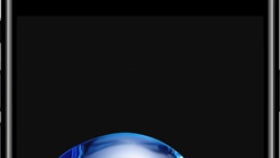 As of yesterday, September 16, Apple's
iPhone 7
and
iPhone 7 Plus
are available to buy in the US and many other markets around the world. However, if you want a jet black iPhone 7 or iPhone 7 Plus, you won't be able to get one anytime soon, because
stocks are sold out
(and new orders won't ship before October - November). Still, if you do plan to get an iPhone 7 in this shiny new color, you should definitely watch the scratch test below first.
Performed by Cnet, the test confirms what Apple itself said when it unveiled the jet black iPhone: the "high shine" of the handset "
may show fine micro-abrasions with use
." For the sake of comparison, the jet black iPhone 7 is pitted against a silver iPhone 6s Plus - which, while it's obviously not scratch-proof, fares much better than the newer device.
It seems that the glossy surface of the jet black iPhone 7 will easily suffer damage from everyday use (unless you protect it with a case, or you don't really plan to use the phone that much). If you do want
a dark iPhone 7
, perhaps you should consider getting the mate black model, since this
isn't as scratch-prone
as the jet black version.
source:
Cnet