Best "bezel-less" phones (Fall 2017)
17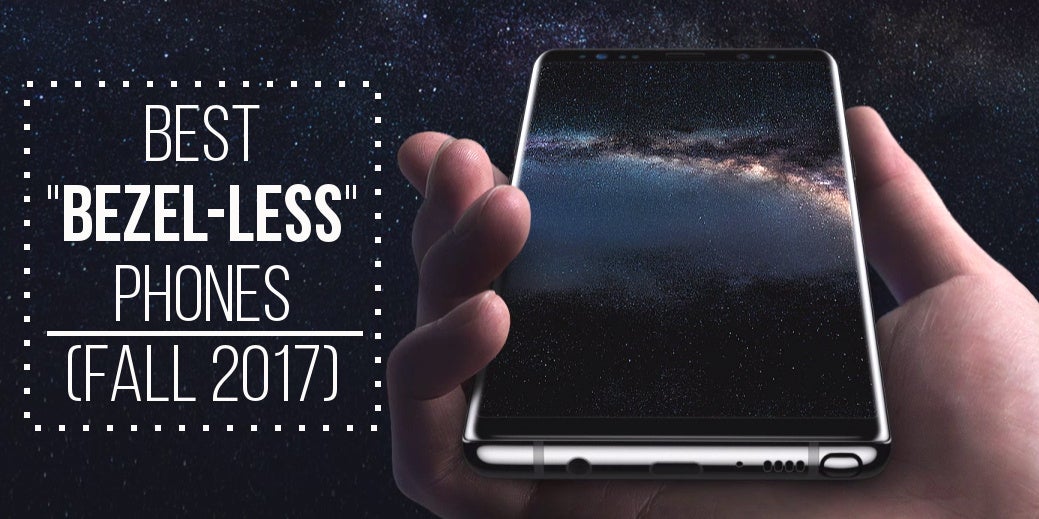 Call them bezel-less phones, all screen phones, ones with edge-to-edge displays, or simply small bezel phones, they are the future and they here to stay.
We round up the best bezel-less phones that are available right now or that are expected to get released in the very near future.
Disclaimer:
Bezel-less is probably not the perfectly technically correct term as all phones need at least some bezel. A more correct way to refer to these phones is probably simply as "small edge" phones.
Here is how it all started: as smartphone screens grew bigger and bigger, people realized that a bigger screen is so much better for media and productivity. Then, around the times that Google released its Nexus 6, a massive 6-inch phone, it became obvious that phone makers cannot just keep on increasing phone sizes because of the natural limit in the size of the human palm. So the dream to have more screen in a phone that is not physically bigger was born.
Today, the dream of the bezel-less phone is realized in the following devices.
Screen-to-body ratio: 84% and 83%
The Samsung Galaxy S8 and S8+ were among the first phones in the "bezel-less" trend. They achieve on of the highest screen-to-body ratios thanks to a curved edge display that slightly curves into the sides and allows for the neat "Edge Screen" functionality. Samsung is able to do such futuristic curve screen tricks thank to its AMOLED technology that allows bending to a certain degree, unlike traditional LCD screens.
And as pioneers they had to deal with some of the tough decisions for this new factor. For instance, where do you put a fingerprint scanner if you no longer have place for it on the front of the phone? Samsung chose to place it on the bottom, but in a weird position right next to the camera. It's not a dealbreaker, but it certainly is one tiny feature that is annoying.
Screen-to-body ratio: 83%
The Galaxy Note 8 continues on the trend set by the S8 and S8+, but it's slightly different. First, it has a slightly larger screen size of 6.3-inches (it's 6.2" on the S8+), and secondly the curve towards the edges is steeper, smaller, so that you have more flat screen space for the S Pen.
Screen-to-body ratio: ~81%
The LG V30 is the company's best phone as of fall 2017. With a 6-inch display and an edge-to-edge display, the V30 is actually a little smaller than the 5.5-inch OnePlus 5 that has a traditional, 16:9 display with bezels on the top and bottom. And that's quite the achievement. The V30 - unlike Samsung phones - has its fingerprint on the back, below the camera and properly centered, so it's really easy for your finger to reach it.
Screen-to-body ratio: ~79.5%
The G6 has a 5.7-inch full-screen display, but it lacks some of the V30's media capabilities, and has a less refined camera experience. It looks a lot like the V30, though, and features a very sleek glass and metal build.
Screen-to-body ratio: ~79%
The LG Q6 is the most affordable full-screen, bezel-less phone as of fall 2017. However, it makes some compromises that you should know about: first, it lacks a fingerprint scanner and you can use either a traditional unlock method, or face unlock (that we don't recommend because it won't work most of the time). Secondly, the Q6 has a plastic back that scratches extremely easily and it's noticeable.
Screen-to-body ratio: 85%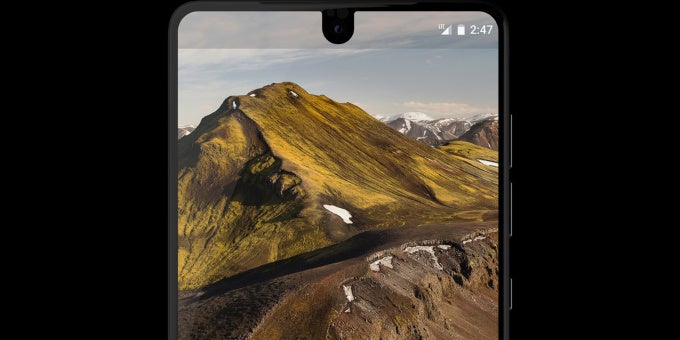 The Essential Phone is a true design gem with its ceramic back and a solid construction. It has an extremely high screen to body ratio with a very distinct, "notch" design where a tiny cutout at the top of the front is made for the front camera. It all blends together nicely when you have the notification bar at the top, or if you have a black screen, but is otherwise noticeable. The Essential Phone lacks branding, runs on a clean version of Android and comes with the promise for timely updates.
Screen-to-body ratio: ~86%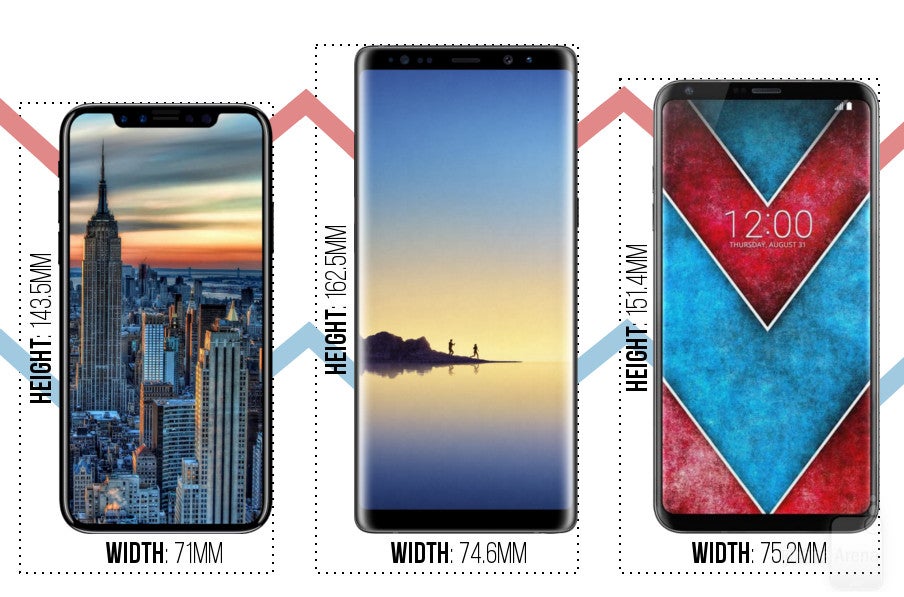 Apple's iPhone 8 is expected to be the first iPhone with an OLED screen and the first one to come with an edge-to-edge bezel-less display. It is said to come with a 5.8-inch screen with a cutout that will hold its front camera and innovative 3D face recognition system. The iPhone 8 is also said to skip the fingerprint sensor altogether.
Screen-to-body ratio: ~84%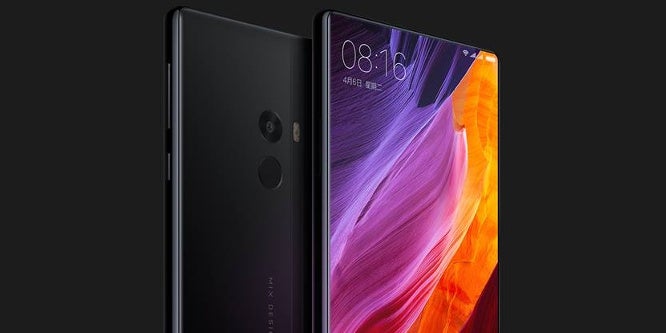 Last, but definitely not least, we have the Xiaomi Mi Mix. While mainstream brands were still developing and perfect bezel-less technology, Chinese brand Xiaomi already had a product that it could sell. The Mi Mix was the first bezel-less phone, but unfortunately it was - and still is - available in limited quantities and at a hefty price tag.