Best affordable water-resistant smartphones (under $300)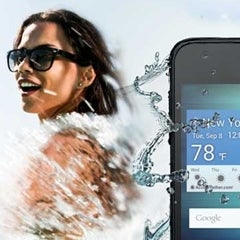 If you're in need of a new, off-contract water-resistant smartphone, you don't necessarily have to spend too much in order to get one. Of course, if you want high-end features, you'll need to shed out at least $500-$600 to buy something like Samsung's Galaxy S6 Active, or Sony's Xperia Z5 or Z3.
But what about more affordable water-resistant handsets, let's say priced at less than $300? Well, there are some of these out there, and they're actually worth your attention, so let's check them out. Please note that the selection below was made with the US market in mind, and includes smartphones listed in alphabetical order.
Kyocera is no stranger to water-resistant smartphones, two of its latest such handsets being the Hydro Air and Hydro Wave. To be more precise, these are just different names for the same device: the Hydro Air is made for AT&T, while the Hydro Wave is offered by T-Mobile and MetroPCS. The Hydro Air / Wave is an entry-level smartphone that's IP57-certrified, meaning it's dust-resistant and can survive under water up to 1 meter for up to 30 minutes (with the mention that it "will not operate under water and should be dried as quickly as possible when wet"). Powered by a quad-core Snapdragon 410 processor, the new Kyocera handset sports a 5-inch impact resistant display with 540 x 960 pixels, further featuring LTE, a 5 MP rear camera, 2 MP front-facing camera, 1 GB of RAM, 8 GB of expandable storage space, and a 2300 mAh battery. The Hydro Air / Wave costs $99.99 off contract, runs Android
5.1
Lollipop, and might be updated to Android 6.0 Marshmallow at some point (though for now there's no official word about this). All in all, this is quite a decent package for the price.
Following in the footsteps of the first and second generation Moto G models, the Motorola Moto G (2015) is a well made smartphone that's sold unlocked at a great price - starting at $179.99 (8 GB of storage space, 1 GB of RAM), or $219.99 (16 GB of storage space, 2 GB of RAM). Besides various incremental upgrades over the Moto G from 2014, the third generation handset adds the benefits of a water-resistant (IPx7-certified) body. We have to mention that the new Moto G is not dust-resistant, so while it will not be damaged under water (up to 1 meter for 30 minutes), it's not safe around sand and in dusty environments. Also powered by a Snapdragon 410 CPU, the Moto G 3rd generation offers a 5-inch display with 720 x 1280 pixels, a 13 MP rear camera, 5 MP front-facing camera, microSD card support, and a 2470 mAh battery. The new Motorola phone can be customized via Moto Maker, and runs near-stock Android Lollipop (definitely upgradeable to 6.0 Marshmallow).
Motorola Moto G (2015)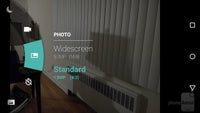 Granted, the Galaxy S5 mini is not exactly a new product (it's been available since the first half of last year), but it may still win the hearts of some customers in need of an affordable water-resistant handset. Design-wise, the S5 mini resembles the larger and more expensive Galaxy S5, at the same time being IP67-certified, offering protection against both dust, and water. However, its features are more modest (compared to those of the S5), including a 4.5-inch screen with 720 x 1280 pixels, a quad-core Exynos 3470 processor, 8 MP rear camera, and 1.5 GB of RAM. Initially running Android 4.4 KitKat, the S5 mini has been updated to Android Lollipop. Right now, you can find the international version of the S5 mini on Amazon for around $270 (unlocked).
Samsung Galaxy S5 mini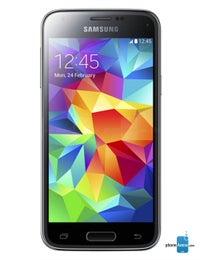 Released earlier this year, the Xperia M4 Aqua has the highest IP certification on our list: IP68. The M4 Aqua is also the only handset on this list that has an octa-core processor inside - though this is just the mid-range Snapdragon 615. That aside, the smartphone features LTE, a 5-inch 720p display, 2 GB of RAM, microSD card support, and a 2400 mAh battery. There's also a 5 MP front-facing camera, plus a 13 MP camera on the back. Sony is officially selling the Xperia M4 Aqua 16 GB in the US (via Amazon and B&H) for $249, unlocked.
Sony Xperia M4 Aqua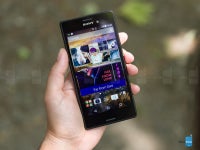 Like Samsung's Galaxy S5 mini, the Xperia Z1 Compact is another handset from 2014, but it's arguably your best choice if you want a truly compact water-resistant smartphone that doesn't cost too much. The Z1 Compact is IP58-certified, sports a 4.3-inch 720p display, and is powered by a quad-core Snapdragon 800 processor (a CPU that was worthy of the flagship status not long ago). It's also got a 20 MP rear camera, 2 GB of RAM, 16 GB of expandable storage space, and a 2300 mAh battery. At the moment, the Xperia Z1 Compact runs Android Lollipop (after several updates). The international, unlocked version of the smartphone can be bought via Amazon for around $260.
Sony Xperia Z1 Compact