All current Android devices could be shut out from Honeycomb build
9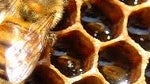 Google is playing it tough with the Honeycomb OS as far as which devices will be allowed to run Android 2.4, or 3.0 (whichever number is decided upon). Right off the bat, Honeycomb requires the handset or tablet to be equipped with a dual-core ARM Cortex-A9 processor, which for now leaves only the NVIDIA Tegra 2 to satisfy the requirements. While not confirmed, there is speculation that the OS will require a` Android device to have a 7 inch screen and resolution of 1280 x 720 which squarely puts this build into the tablets only camp. This information comes from Bobby Cha, managing director of Korean consumer electronics firm Enspert, whose company has been working with both the Gingerbread and Honeycomb builds of the Android OS.
As a result of these requirements, not one current Android flavored device that is out would be eligible to run Honeycomb. The Nexus S and the Samsung Galaxy Tab both feature the current top specs for an Android processor which is the Arm Cortex-A8. Some upcoming devices might qualify such as the Motorola DROID XOOM tablet, which has already been confirmed as the first Honeycomb device to hit the market. The LG Optima 2X handset is expected to be the first smartphone with a dual-core processor under the hood. But while the Optimus 2 meets the Honeycomb requirement with its chipset, there might be the pesky 7 inch screen requirement. Regardless, the LG phone wouldn't launch with Honeycomb, but could be upgraded to it down the line depending on how the screen size issue works out.
The jury is still out on whether or not the Honeycomb build will be strictly for tablets. Currently, most believe that with the Nexus S recently launched as a Android 2.3 device, Google would want its flagship phone able to upgrade to what would be its most-up-to-date build of its OS.
source:
PCMag
via
androinica