Asus teases a slick convertible Eee Pad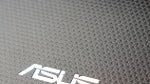 Asus already announced it is going head-on into the tablet game, and has now released a few teaser shots of the upcoming Eee Pads to inform us what's in store come the
CES show next week
. We don't know the exact hardware specs on these bad boys, but we are fairly certain cellular connectivity will be an option.
Two of those are said to be running Android 2.2,
powered by Tegra 2
, and one should be sporting
Windows 7
. One of the Android tablets might be 7", and the other two are said to be 10". We've heard about a Windows-based tablet from ASUS with Oak Trail chipset to be 12", so another possibility is the 10-incher is its smaller version.
The Windows slate could also be the Asus EP101 Eee Pad we
already wrote about
, with 3G, HDMI-out, and
Windows Embedded Compact 7
(see a video of this slate in action after the source link), although it didn't seem to have a keyboard at the time, while here we have a full physical QWERTY on at least one of the slates.
The full
physical keyboard
, which is revealed with some intricate mechanism, makes either the Eee Pad convertible, or it is a slide-out version, since there are two halves visible in the last shot. Another possibility, and this is the most likely one, is that the tablet
docks
together with the keyboard via a separate accessory, as is the case with the 12-incher, mentioned above.
The 10" Asus Eee Pad with Windows Embedded Compact 7 was said to cost between
$399 and $499
, and be 0.48" (12.2 mm) thick by an Asus representative back in the summer, with about 5 hours of battery life. The cool part is that it is powered by Tegra 2, an ARM-based chipset, so we might see some dual-booting as well.
It is not entirely clear from the shots which one is which, but Asus could have hit the nail on the head with Windows tablets, if the keyboard is designed right. Use it as a tablet for watching videos or surfing, and convert it into a netbook/laptop when you need to type or navigate extensively the interface. Of course, since it is Windows Embedded Compact 7, you won't be able to run Windows 7 programs, but you will be getting Internet Explorer with full multitouch support and Adobe Flash 10.1, plus it seems full-scale USB support too, as on one of the shots we clearly see an
USB 3.0
port.
The tablets seem pretty slim, and the glassy surface looks sexy. Hopefully these won't be lost in the deluge of information spilling from CES next week. Maybe that's why Asus is setting up a separate page for its CES 2011 venture, which goes live tomorrow, so we should know pretty soon.
via
SlashGear