Analyst tells clients to expect record sales for the Apple iPhone 7 during the 2016 holiday quarter
69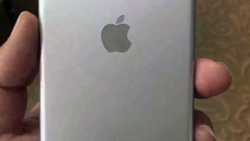 While some investors decided to dump their Apple shares
after the company reported the first year-over-year decline in quarterly iPhone sales
, at least one analyst thinks that was a big mistake. BMO Capital Markets analyst Tim Long expects the
Apple iPhone 7
to produce record sales numbers for Apple. That is despite the expectation that it won't be until the tenth-anniversary iPhone is unveiled in 2017,
that big changes will be made to the device
. Another analyst, KGI Securities Ming-Chi Kuo, says that the iPhone 7 won't have many "attractive selling points."
In a note sent to his clients, Long says that the percentage of active iPhone users with a version of the phone that is two years older and more, is at the highest it has ever been. The analyst calculates that 25% of the installed base of iPhone users is ready for an update, and that amounts to 120 million phones. For the launch of the
Apple iPhone 6s
, 19% of the installed base owned a two-year old or older model while the number for the launch of the
Apple iPhone 6
was 23%.
Some believe that if you want to know how well an iPhone model is going to sell, simply look at the number of units ordered by Apple. Last month, it was reported that Apple stunned Wall Street by
ordering anywhere from 72 million to 78 million units of the iPhone 7 for 2016
. The Street was expecting 65 million phones to be ordered by the tech titan.
Sales of the iPhone peaked in the holiday quarter of 2015
, which was Apple's fiscal first quarter for 2016. During the three months from October 2015 through December 2015, Apple sold 74.8 million iPhone units. Wells Fargo's securities unit is looking for Apple to surpass that record total. If BMO's Long is right about strong iPhone 7 sales, which would be quite an accomplishment for a device not expected to have many changes, selling 75 million units overall could be accomplished.
We could see the Apple iPhone 7 and
Apple iPhone 7 Plus
come
without an earphone jack
, powered by the A10 chip inside. The Apple iPhone 7 Plus i
s rumored to have a dual camera setup in back
. At various times there has been talk that the next iteration of the iPhone would be water resistant, but that rumor has seemed to quiet down.
source:
BusinessInsider
Recommended Stories