Apple orders 72-78 million iPhone 7 devices this year, significantly above analyst estimates
30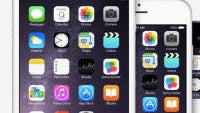 Tim Cook previously said the next iPhone would include things "
you just don't even know you need today
", which we assumed was the usual Apple marketing at work. Cook obviously has to give quotes to hype up the next iPhone, but it looks like Apple really does believe this year's device will be a huge seller based on production reports.
According to a report from Taiwan, Apple has ordered between 72 and 78 million iPhones to be produced by the end of the year. This is a huge number of iPhone 7 handsets and far more than was expected of Apple. Wall Street had predicted Apple would ship somewhere around 65 million iPhone 7 devices by the end of the year. Why Apple is exceeding estimates by so much is still a mystery, especially since the biggest changes to the design of the iPhone aren't expected to come until 2017.
The current rumors say the iPhone 7 will look largely the same as the iPhone 6 and 6s, but with slight alterations to the antenna lines. Under the hood, there will be the usual speed upgrades, a rumored dual-camera system, and even a
256GB storage
model. There have also been rumors of wireless charging for the iPhone.
None of these things really add up to features "you don't even know you need", nor to an overall package that would push as many units as Apple has reportedly ordered. So, there may be something else going on. Maybe something in the pricing scheme? We'll have to wait and see.
Recommended Stories