Apple sells record 74.8 million iPhones in fiscal Q1, falling under Wall Street expectations
83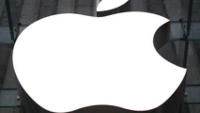 As expected, Apple has just announced its fiscal first quarter results, and the most important piece of news was a disappointment for Wall Street. The company sold 74.8 million iPhone units in the three month period
topping last year's sales of 74.5 million iPhones
. But that fell below Wall Street's expectations that 75.5 million handsets would be sold during the holiday quarter. Still, the 74.8 million is the highest number of iPhone sales ever made by Apple in a single three month period.
While the
Apple iPhone 6s
and
Apple iPhone 6s Plus
had no design change, the new handsets did add 3D Touch and bumped the rear camera to 12MP from 8MP. The front-facing shooter was increased to 5MP from 1.2MP, and 2GB of RAM is now inside.
Apple iPad sales continues to slide. 16.1 million tablets were sold during the three month period, down from the 21.4 million that sold last year. That is after Apple introduced its 12.9-inch
Apple iPad Pro
. Apple Watch sales were not broken out.
Revenue for the quarter fell short of Wall Street's estimate of $76.4 billion. Apple took in $75.9 billion, up from last year's $74.6 billion. The company still managed to produce mind blowing profits of $18.36 billion, up slightly from the $18.1 billion it recorded last year. Earnings per share came in at $3.28, up from 2015's $3.06 and the $3.23 that Wall Street was looking for. The Greater Chinese market did well with Apple reporting $18.37 billion in sales, up 14% year-over-year.
For the current quarter, Apple sees revenue in the range of $50 to $53 billion. But most analysts expect to see Apple report its first year-over-year decline in iPhone sales when its fiscal Q2 results are released in April. Tim Cook says the current quarter will be the toughest for iPhone comparisons, but he expects handset sales to pick up in the second half of the year. One positive sign is that iPhone channel inventory was at Apple's low end as the quarter ended. Channel inventory for the iPad, on the other hand, was within Apple's target range as the period came to an end.
There isn't much in the way of a reaction on Wall Street after hours. Apple's shares are down .79% to $99.24.
source:
WSJ
,
CNBC