No earphone jack for a waterproof Apple iPhone 7?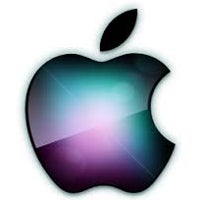 Slowly, rumored leaks are giving us an idea of what to expect from the Apple
iPhone 7
. Back in September, we
passed along a rumor that the iPhone 7 would be waterproof
. That rumor is making another pass, as a new patent application from Apple reveals a system that would seal off ports that are vulnerable to liquids. By sealing these ports, Apple would block water and other liquids from entering into the body of the phone, destroying components.

While sensors would determine the presence of moisture or airborne contaminants that would be a threat to the phone, the shutters could stay closed until it is necessary for them to open. For example, shutters protecting the internal components of the speakers could remain closed until a phone call or other event requires them to be open. The patent is called "

Electronic Devices With Housing Port Shutters

."

Back in March, Apple received a patent for a process that would coat the components of an iPhone with a hydrophobic material. This would be applied by placing the part in a chamber filled with fluoropolymer gas, and applying voltage to it so that the gas turns into plasma, sticking to the component. That is similar to the nanocoating used by Motorola to make some of its higher-end models water resistant.

KGI Securities analyst Ming-Chi Kuo, whose record in making predictions about Apple's mobile devices is second to none, calls for the next iteration of the smartphone to carry 3GB of RAM. Kuo also says that Apple is trying to make the device as thin as 6mm. That compares to the 7.1mm thickness of the Apple iPhone 6s.

And that is where another report comes in. Japanese site

Macotakara

reported today that in order to cut the fat out of the iPhone 7, Apple will remove the 3.5mm earphone jack from the phone. Instead of using the dedicated port, iPhone 7 users who want to use a headset will have to employ Bluetooth or the Lightning connector. Apple will reportedly bundle earpods that connect to the Lightning port, with the Apple iPhone 7. Third-party providers will have to offer buyers of headsets or eaphones, a Lightning cable or a 3.5mm-to-Lightning adapter in order to guarantee iPhone 7 compatibility.

The report mentioned that Apple had considered using a thinner 2mm jack at one time, but ditched the plan after users of the OG Apple iPhone complained about the recessed earphone jack on that model.

The Apple iPhone 7 will probably be unveiled next September, despite the usual rumor that it will be introduced earlier in the year.


Apple applies for a patent on a system that keeps the internal components of an iPhone dry

source: USPTO,Macotakara (translated) via BGR, AppleInsider