5 great battery cases for the Samsung Galaxy S7 edge
4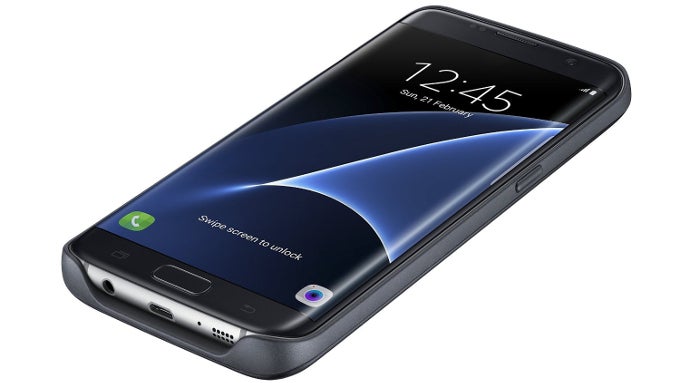 There are plenty of cases out there to protect your
Samsung Galaxy S7 edge
and if you care about defending your device against accidents, you probably have one. But now that Summer is here, we spend lots of time outdoors, and many of us play that new game — Pokemon Go, we think it was called — the issue of running low on power might be coming up more often than before.
Sure, carrying around a power bank is one solution, albeit a bit cumbersome. You need to worry about lugging around an extra item and a cable to connect to your smartphone. If only there was a way to put a battery in that bumper case.
Oh wait, there is, and it has been done! There are a lot of battery cases out there, which serve two purposes – defend your phone from accidental drops and keep it juiced up for the times you are accidentally too far from an outlet for too long. We took to Amazon to find some cool ones and here are the 5 that grabbed our attention!
Elebase Galaxy S7 edge slim battery case
If you are looking for a bang-for-the-buck battery case, there's always the concern that you may end up with a dud. The Elebase costs $20 and offers a 5,200 mAh juicer inside, so some eyebrows may be lifted. However, it seems that customer complaints for this model are low, and it seems like one of the better choices when you are looking for cheap on-the-go power.
It comes in 4 different finishes that match the Galaxy S7 edge colors and has a kickstand for those prolonged video-watching sessions, too.
Samsung Galaxy S7 edge Wireless Charging Battery Pack
If you want to remain loyal to the brand, Samsung has your back with its official S7 edge battery case. It will recharge your phone wirelessly, too, so your USB port remains open at all times. As a downside, it's not really good for protection as much as the 3rd party cases out there, and, since wireless charging equates to a lot of loss, its 3,100 mAh capacity will get nowhere near recharging the 3,600 mAh cell of a Galaxy S7 edge.
Incipio offGRID Galaxy S7 edge battery case
The Incipio offGRID carries a powerful 3,700 mAh cell, which should be enough for an almost full charge of a Galaxy S7 edge. The case offers a unique type of "sandwich" assembly, where its front and back halves snap together to trap the phone between them. The case allows for a Quick Charge 2.0 pass-through, allowing you to make full use of Samsung's rapid charging without taking your phone out of it. The external cell can be charged either by cable or on a wireless pad, which is cool.
ZeroLemon Galaxy S7 Edge Battery Case
If you want to go massive capacity, the ZeroLemon case is a good choice. It offers an 8,500 mAh cell and a full edge wrap construction for a combination of power and protection. Pass-through charging for Quick Charge 2.0 is present on this one as well, but sadly – no wireless charging.
Mophie Galaxy S7 edge juice pack
Mophie is a recognizable brand when it comes to external power packs. If you don't mind shelling out the extra cash for a peace of mind that you are buying a quality product, there isn't much better you can do than this one. It has a rather small battery of 3,300 mAh which won't be enough to fully charge a Galaxy S7 edge fully, but should get you well above the 50% mark. On the flip side, its back is nicely rounded, and, considering the product's function, it can be called ergonomic, too.