Best stylish cases for Samsung Galaxy S7 edge
3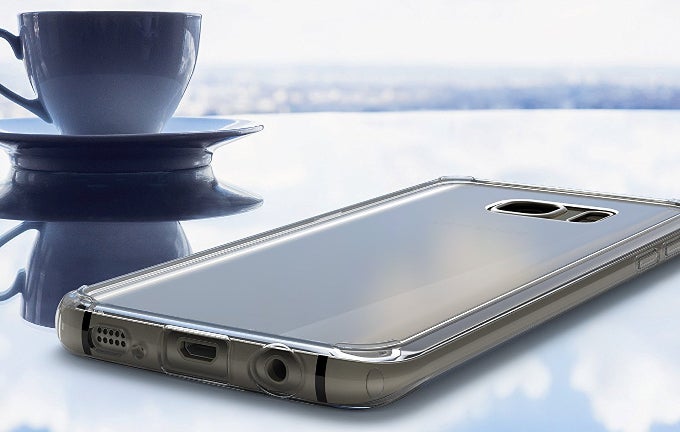 People buy the
Samsung Galaxy S7 edge
not just for its features, but quite often also because this is a very attractive device - thanks in no small part to its dual curve display.
Many S7 edge owners may be reluctant to purchase a protective case for the phone, since cases can change a device's aspect quite a lot (usually not for the better). However, there are some stylish cases out there that actually look nice and suit the Galaxy S7 edge. We've gathered some of the best such cases in this article, so check them out below (listed in alphabetical order).
Icarercase Business Series for Samsung Galaxy S7 edge
The Icarercase Business Series Vintage Genuine Leather case is a folio flip style accessory. It covers your Galaxy S7 edge almost completely for effective protection, yet still offers quick access to ports, speaker, rear camera, and earpiece. The case can be bought in black, brown, and red (just make sure you're getting the S7 edge model, not the one for the regular S7, which is smaller and obviously doesn't fit the S7 edge).
Spigen Thin Fit case for Samsung Galaxy S7 edge
Spigen is one of the most famous case manufacturers out there, so it's no surprise to see that it's got a stylish case made especially for the Samsung Galaxy S7 edge. Called Spigen Thin Fit, this is a discrete, yet solid case that's available in black, mint, and gunmetal. The case will do a good job at protecting your S7 edge against scratches and drops, but it's obvious that the edges of the phone's screen remain vulnerable.
Vena Retain case for Samsung Galaxy S7 edge
If you want a protective case that doesn't really change the original design of your Samsung Galaxy S7 edge, and doesn't add too much bulk to it, check out the Vena Retain. Made out of a scratch-resistant transparent material (a combination of TPU and polycarbonate), the Vena Retain case features anti-shock corners and raised lips to protect the phone's rear and front, though the edges of the curved display remain a bit exposed.

VSR Design Single Fit case for Galaxy S7 edge
This VSR Design Single Fit case isn't transparent, but it fits perfectly on the Galaxy S7 edge, almost fully wrapping around the phone (however, once again, the curved edges look vulnerable). The case has its own metallic buttons that provide instant tactile feedback, and comes in a variety of good looking colors: blossom red, ice mint, phantom black, smokey gray, and snow pink.


X-Level Vintage Series PU Leather case for Galaxy S7 edge
The Vintage Series PU Leather case from X-Level does indeed have a vintage look (as its name suggests), but it's not exactly made out of real leather: PU leather means split leather covered with a layer of polyurethane. Still, the case looks and feels nice, while also being pretty durable and not too expensive.