Samsung Galaxy S22 Ultra vs Note 20 Ultra, our S Pen-ed hopes
31
We may earn a commission if you make a purchase from the links on this page.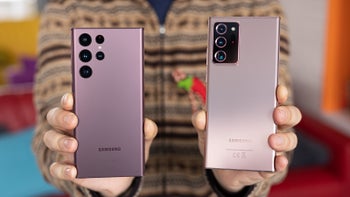 Last year, 2021, must have brought tears to many a
Note 10
owners' eyes, as for the first time in a decade Samsung didn't release a new Note model to upgrade to. And later, the Korean company even deprecated the model line altogether.
Granted, those willing to upgrade their two-year-old Notes had a choice of grabbing either the
Galaxy S21 Ultra
or the
Z Fold 3
, both of which have an active screen digitizer and support for the S Pen stylus. The big caveat, however, is that Samsung's stylus support in those two comes without a silo, so you had to carry the S Pen as a case tack-on, which is far from an ideal solution.
But that's not the case anymore. Samsung listened, and is unleashing the Galaxy S22 Ultra with a built-in stylus silo, and all the bells and whistles of a flagship Galaxy. A true Note but in name, it only makes sense to clash it with what would be a two-year removed
Note 20 Ultra
.
Galaxy S22 Ultra pros and cons



Galaxy Note 20 Ultra pros and cons



Samsung S22 Ultra vs Note 20 Ultra price

$1199.99 vs $899.99 (refurbished)
The Galaxy S22 Ultra keeps its predecessor's price of $1199.99, making it exactly as expensive as the Note 20 Ultra at launch. There was speculation that
the S22 Ultra may arrive for a $100 more than the S21 Ultra
, reflecting the built-in silo, but it turned out premature.
Samsung deprecated the Note 20 Ultra upon the S22 Ultra's launch, instead of cutting its price significantly to make it more competitive with what will be its flagship phone with a stylus silo now. It's still available here and there, but not even as a member of Samsung's Certified Renewed program.
Galaxy S22 Ultra vs Note 20 Ultra design and displays
S Pen-ed to the gills
Perhaps the most striking fact about the Galaxy S22 Ultra is how Note-like its design is. Not only does it have an S Pen silo for the first time in the Galaxy S line series history, but it also borrows the Note's more angular design, distinguishing it from its S22 and S22+ siblings in more ways than one. Moreover, with the S22 Ultra Samsung is returning to the 19.3:9 ratio that is uses for the Note 20 Ultra, so the two phones have very similar footprints save for the slightly smaller screen diagonal of the S22 Ultra, hence shorter body.
While the S22 Ultra may resemble the Note 20 Ultra in size and shape, flipping it over would quickly dissipate the semblance as it features a camera area without a camera island, but with a camera archipelago where each lens and sensor kit protrudes individually from the rear. We saw a similar design in the LG Velvet which called it "raindrop," but on the S22 Ultra the cameras seemingly won't be arranged in a descending order by size.
Despite the aforementioned nudge of the S22 Ultra towards the Note line form factor, it is available in Black, White, Burgundy, and Green, as well as the Samsung-exclusive Sky Blue, Graphite, and Red at launch, colors that are rather different than the black, white, and bronze hues that the Note 20 Ultra came in.
Turning the phone over will relieve another big difference that won't be immediately visible - the displays. At first blush they'd be pretty similar - a 6.8" 1440p 120Hz display on the S22 Ultra and a 6.9" panel with the same specs on the Note - but they are two generations apart, after all.
Samsung is utilizing the latest LTPO OLED screen technology on the S22 Ultra that will allow it to achieve not only more granular, 1Hz-120Hz dynamic refresh rate adjustments, but also record brightness. The
S22 Ultra is reaching 1750 nits of peak brightness
in high ambient light settings while watching HDR content, while the Note 20 Ultra tops out at 1500 nits. Score two for the S22 Ultra when it comes to color presentation, too, as our display benchmarks show it is much closer to the reference white and color points than the panel on the Note 20 Ultra.
Display measurements and quality
Galaxy S22 Ultra vs Note 20 Ultra camera
Score two for the S22 Ultra is its camera kit. Also scores three and four, as not only does it come with the latest generation of Samsung's top-shelf 108MP sensor but also with both a 10x periscope zoom camera, and a 3x telephoto shooter. Not that the Note 20 Ultra's 108MP main sensor and 5x periscope zoom are slouches, but it's clear who is the camera specs boss between the two S Pen-wielding warriors.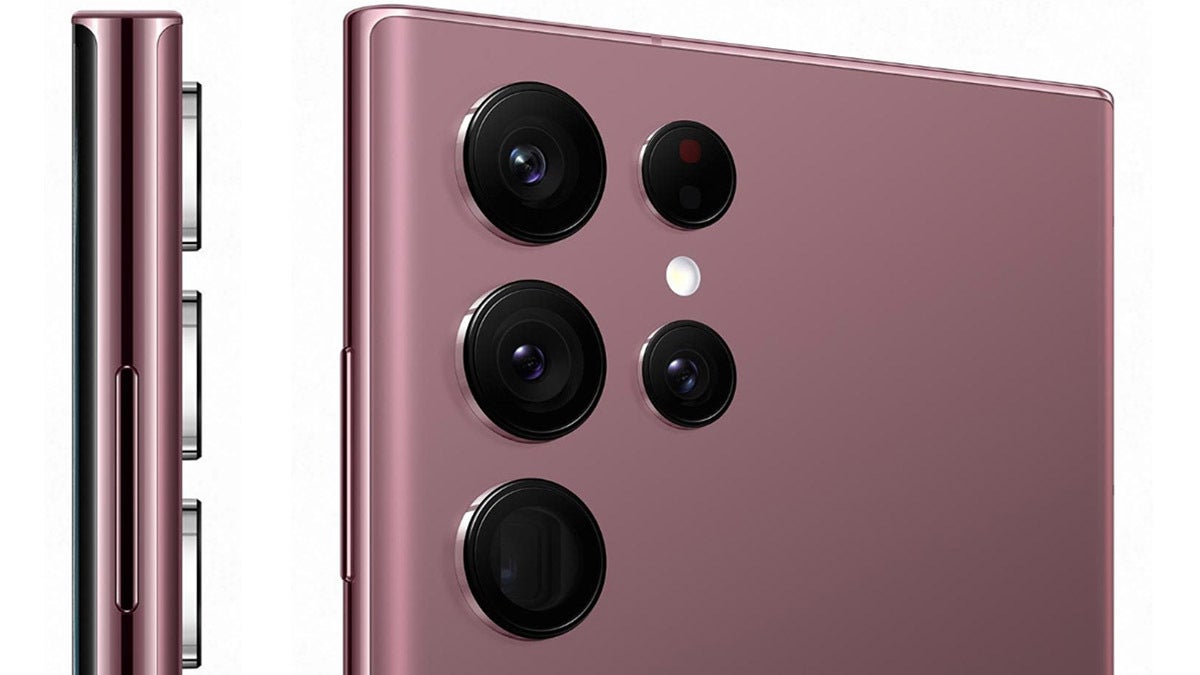 The S22 Ultra and its camera set
Still, Galaxy Note 20 Ultra performed admirably in our camera tests, so for general intents and purposes it is a match for the S22 Ultra. When it comes to detail, magnification, focus, and light sensitivity, though, the S22 Ultra ultimately bends it to its will.
Here are some more Galaxy S22 Ultra cameras samples in different situations - night, daylight, zoom, selfies, and closeups - to gauge its camera performance.
Moreover, Samsung is employing a drastically (48%) improved image sensor stabilization that aids in night shots and make it superior to the Note 20 Ultra when recording video footage. It rivals Apple's Sensor Shift image stabilization, and you can take a peak how it fares against it in the S22 Ultra camera comparison video below.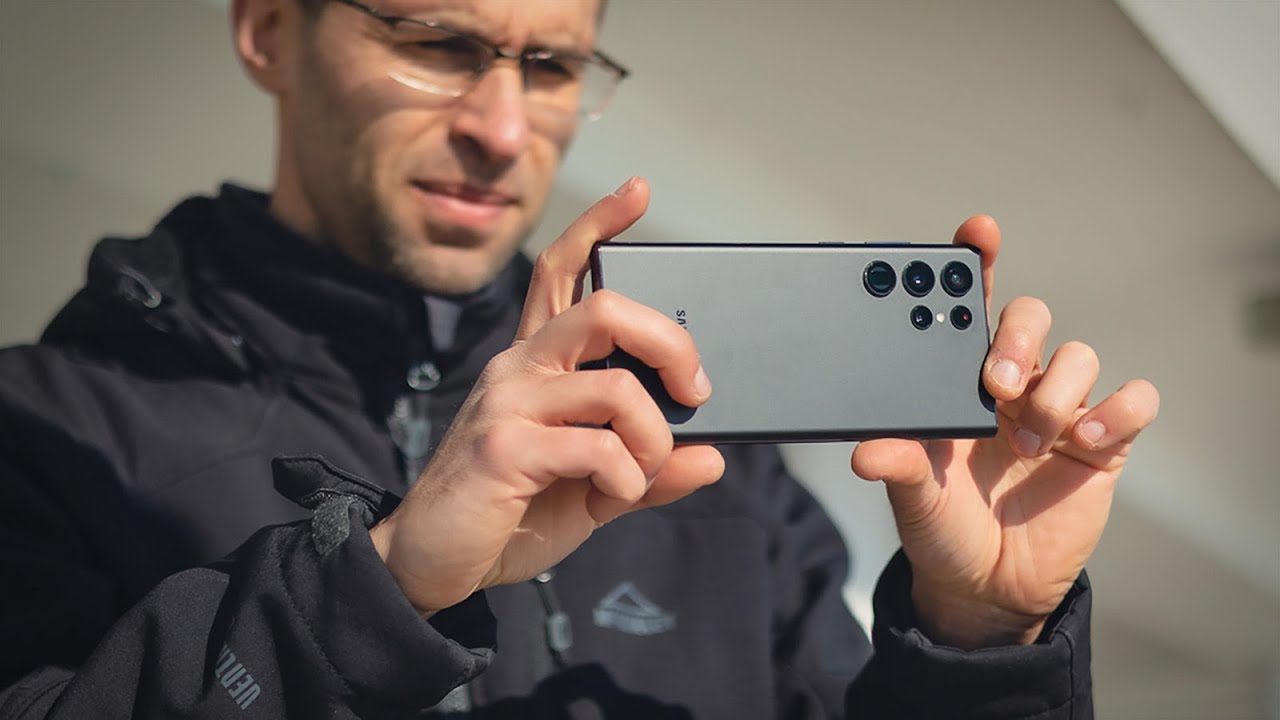 Galaxy S22 Ultra vs Note 20 Ultra processor specs and performance
Specs
Samsung Galaxy S22 Ultra
Samsung Note 20 Ultra
Display
6.8", 1440p, 19.3:9 aspect, 1Hz-120Hz, 1750 nits
6.9", 1440p, 19.3:9 aspect, 120Hz, 1500 nits
Processor
4nm Snapdragon 8 Gen 1/Exynos 2200
7nm Snapdragon 865+/Exynos 990
Cameras
108MP main, 12MP ultrawide,
new 10MP periscope/telephoto zoom Sony sensors
48% steadier image stabilization
108MP main, 12MP ultrawide
12MP 5x periscope zoom
Battery and charging
5000mAh battery, 45W charging
4500mAh battery, 25W charging
Being two-year removed from your competitor is putting the Note 20 Ultra at a great disadvantage in terms of processing power. With an aging 7nm Snapdragon 865+ chipset it is no match for the
4nm Snapdragon 8 Gen 1
(1x 3GHz, 3x 2.5GHz, 4x 1.79GHz cores) or Exynos 2200 that Samsung is employing on the Galaxy S22 Ultra.
The benchmarks of the Exynos 2200 model of the S22 Ultra here are pretty clear, and Samsung doesn't give it any chance in the memory department as well.
Processor
GeekBench 5
Single-core
GeekBench 5
Multi-core
Snapdragon 8 Gen1 - S22 Ultra

1,235
3,837
Snapdragon 888
(Galaxy S21 Ultra, OnePlus 9 Pro, others)
1,100
3,500
Google Tensor
(Pixel 6 and 6 Pro)
1,040
2,830
The Galaxy S22 Ultra is sporting the latest-gen LPDDR5X RAM memory that Samsung has, too, and up to 1TB maximum storage, so we've no doubts who can be proclaimed the performance king in the great S22 Ultra vs Note 20 Ultra stylus battle.
Galaxy S22 Ultra vs Note 20 Ultra battery life and charging speeds
The battery pack is the last area where Samsung's S22 Ultra has a definite advantage before the Note 20 Ultra. Not only is it releasing with a larger, 5000mAh battery pack compared to the 4500mAh unit that is in the Note, but the more frugal processor and the next generation LTPO OLED screen draw much less power from it in aggregate.
Thus, it was easy for the S22 Ultra to post battery benchmark scores way ahead of the Note 20 Ultra in all three of out tests - 120Hz browsing, YouTube video streaming, and 3D gaming. That last one is aided by the frugality of the AMD graphics subsystem in our Exynos 2200 chipset model, as the Snapdragon 8 Gen 1 model that is sold in the U.S. actually scores as long as the Note 20 Ultra on the 3D gaming test.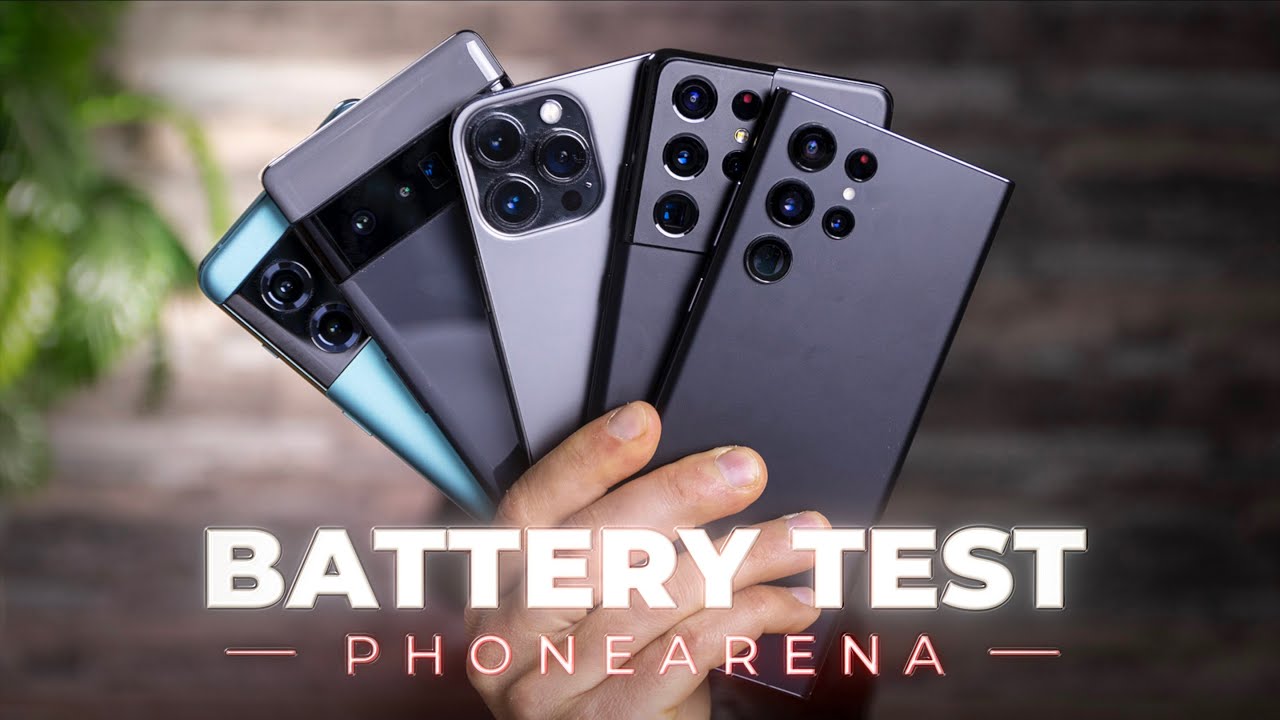 When it comes to charging, the S22 Ultra has another advantage. The Note 20 Ultra doesn't support Samsung's own 45W charger, while the S22 Ultra added the faster charging feature back, but official specs are one thing, and the actual charging times another, despite the fact that the Note 20 Ultra has the smaller battery.
We tested the S22 Ultra with Samsung's 45W charger and it hit a full charge in an hour and two minutes, while a bit over 20 minutes of charging took it to 50%. That's fairly impressive for a
Samsung phone
with a 5000mAh battery, yet it's about the same speed that the 4500mAh battery of the Note 20 Ultra charges with on Samsung's 25W charger.
Should you upgrade from the Note 20 Ultra to Galaxy S22 Ultra?
That depends on the price. If you are able to score the Note 20 Ultra at the $899 price point it is available at in some shops or in renewed condition, it is definitely worth it as a cheaper alternative to the S22 Ultra. It's camera is not as bad compared to the S22 Ultra as one would expect looking at the specs only, while its battery life only gave way in the reading and browsing tests.
Granted, the screen on the S22 Ultra is much better, it is speedier and it charges slightly faster but for all intents and purposes the differences are not that great to warrant a $500 price difference. In our
best Galaxy S22 Ultra deals
roundup, however, we noticed that Samsung will give you $850 for your old Note 20 Ultra when you upgrade, plus it tacks on other freebies, which make the price spread negligible, so if you are going to upgrade, do it via Samsung, and you'll get much more bang for your S Pen buck.
Recommended Stories