Spigen Samsung Galaxy S5 Ultra Hybrid Case Review
1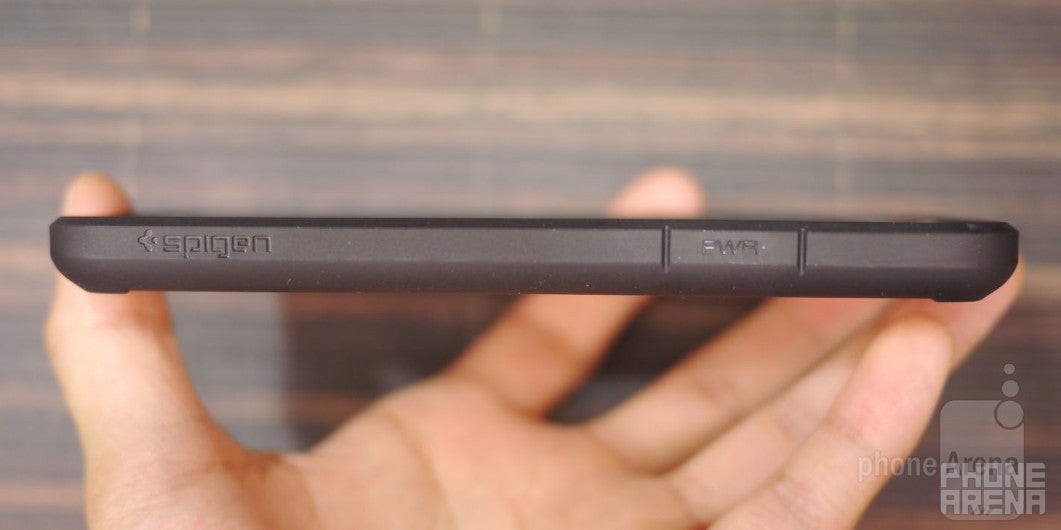 Whereas Spigen's Slim Armor case for the Samsung Galaxy S5 tries its best to replicate the phone's original design, the Ultra Hybrid case achieves it by sporting a transparent rear to give us a clear look at the phone's rear design. As its name implies, it's a hybrid in the way that it's a bumper case with that clear rear panel.
Visually speaking, the case's design is a bit bland, separated by the darker color of the bumper sidings of the case. Well, it's wonderful that Spigen has it available in 7 diverse colors, which consist of copper gold, black, crystal clear, gray, mint, metal slate, and electric blue – so there's at least a personalized element thrown into the mix when making a decision.
It's nearly effortless when it comes to putting on the case, since its form-fitting nature allows for a snug and firm fit to keep the handset in place. Indeed, the case has a sufficient amount of protection against unwanted damages, but it's not something meant to withstand serious accidents. In fact, the TPU material of its bumper siding gives the case its air cushion shock absorption – allowing it to absorb impacts. Even though it's protected around the sides and rear, the display is left exposed, but at least Spigen throws in a free Steinheil Ultra Crystal Film screen protector with the purchase.
At $19.99 through Spigen's web site, or
$11.99 - $13.99 through Amazon
for more savings, the Spigen Ultra Hybrid case for the Samsung Galaxy S5 is a pleasant option to think about. It's light on the looks and protection, in comparison to the other stuff in Spigen's lineup, but the pricing is tolerable enough to swallow.
More Spigen Samsung Galaxy S5 cases
Recommended Stories