Spigen Samsung Galaxy S5 Neo Hybrid Case Review
7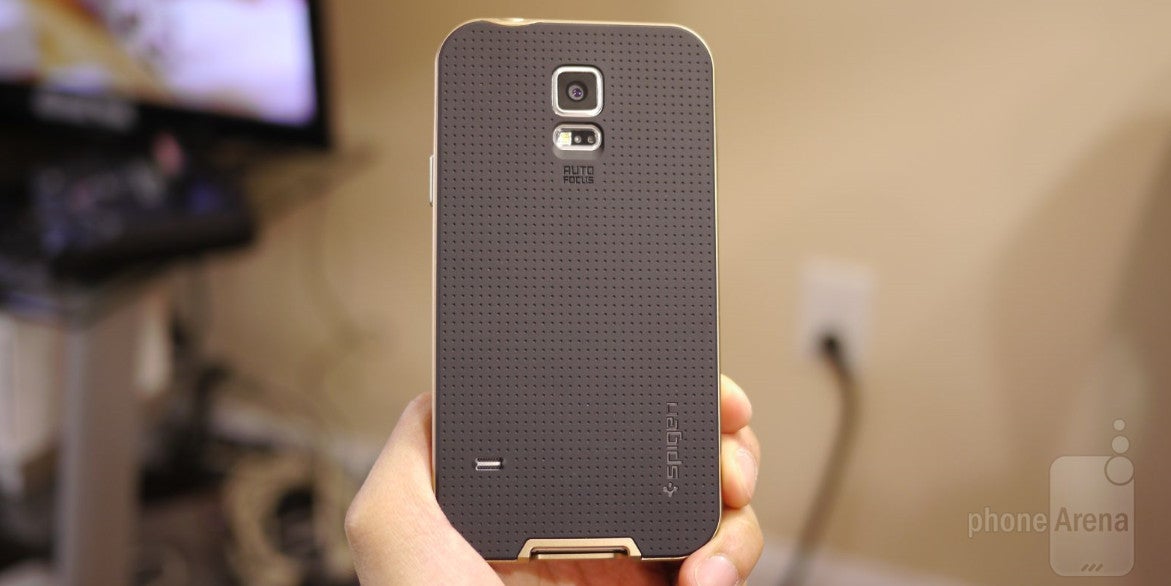 During the last few years, we've covered a handful of cases from Spigen for Samsung's flagship smartphones. Out of all of them, the Neo Hybrid Series stood out immensely for its peculiar looks, streamlined construction, and protective qualities. Of course, with this year's flagship, the Samsung Galaxy S5, Spigen adjusted the case accordingly to complement the prized smartphone.
There's nothing too different with this year's Neo Hybrid case for the Galaxy S5, since it brings over the same '
flatter
' looking design with last year's model. Even though we were hoping to see a curvier design, we're still nonetheless pleased by its attractive looks – albeit, the flat and straight angled design of the case doesn't make it the most comfortable to hold in the hand.
Just like before, this Neo Hybrid case is comprised out of two components – a UV coated polycarbonate frame that wraps around the sides of the phone, and a high polymer coasted premium cover that gives it some shock protection. Now it's worth mentioning that Spigen is able to accentuate the case's look thanks to the colorful options that are available. They include dante red, metal slate, reventon yellow, satin silver, electric blue, and copper gold.
Trying to make out and feel its physical controls isn't an issue, since the case retains their distinctive feels and springy responses. In terms of protection, minor drops and falls won't adversely affect the phone, but don't think for a moment that the case will protect it from serious accidents.
Bargain buyers will want to look elsewhere, mainly because the Neo Hybrid case is attached with a $29.99 price through Spigen's very own site. Then again, bargain hunters will a find a discount if they choose to get it from Amazon, where it's priced from
$17.99 to $24.99
depending on the color option. Overall, it still continues to be one of our favorite case series from Spigen, but if cost is an issue, you'll want to look at other options.
More Spigen Samsung Galaxy S5 cases
Recommended Stories