Spigen Samsung Galaxy S5 Ultra Fit Case Review
2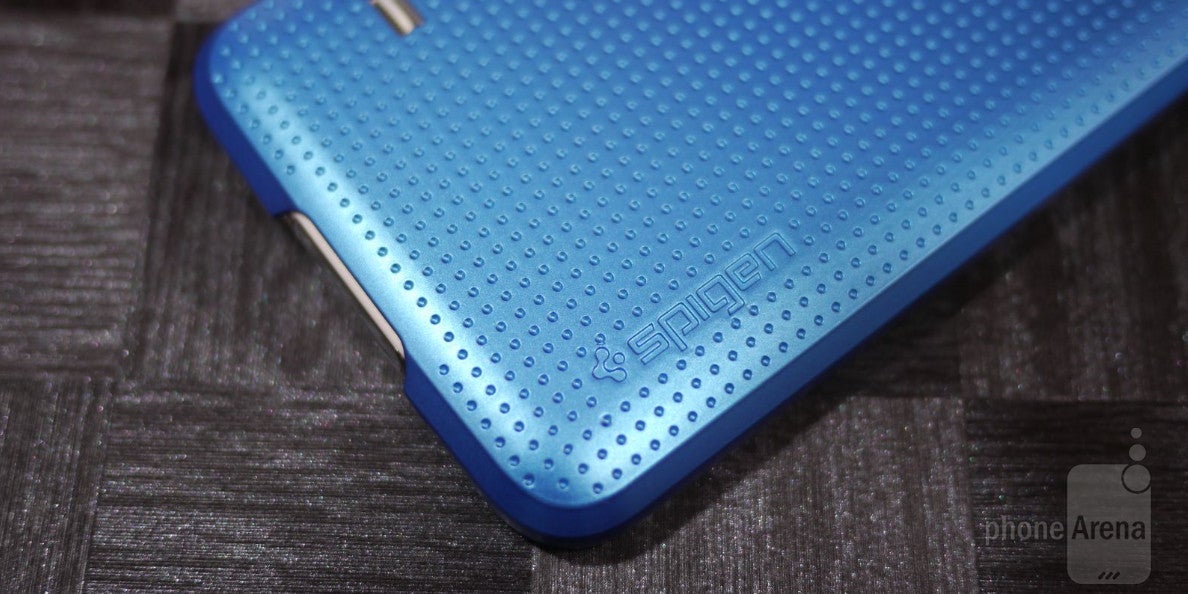 Flaunting a minimalist style, the Spigen Ultra Fit case for the Samsung Galaxy S5 is likely to entice owners who want a basic level of protection for the handset. Essentially, what we have here is a hard case constructed out of polycarbonate material with a soft matte coating to give it an excellent grip in the hand. There's nothing to it when it comes to putting on the case, since it literally snaps on and closely hugs onto the phone.
Retaining the Galaxy S5's new design, the rear casing of the Ultra Fit case also bears the same dimpled patterned design we see in play with the phone already. Needless to say, there's not a strong emphasis on the design, but then again, it's just a simple one that tastefully complements what we see established by Sammy's flagship. Depending on the color you select, some are more prevalent in tone than others – the selection consists of smooth black, smooth white, mint, metal slate, electric blue, and copper gold.
Despite having a minimalist design, the power and volume buttons become recessed due to the cutouts for them – reducing their previously distinctive feels. However, the bottom of the edge isn't covered as much by the case, permitting the 3.5mm headset jack to retain its easy access. Therefore, there's no need for us to utilize an adapter to get those wider/fatter cables to connect.
With its barely there presence and minimalist protection, the Spigen Ultra Fit case is pretty easy on the pockets. To be more exact, it can be picked up for a mere $14.99 through Spigen's web site – or less from
$8.99 to $9.99 thanks to Amazon
. Included with the purchase, too, is a screen protector to keep the phone's display protected as well.
More Spigen Samsung Galaxy S5 cases