Spigen Samsung Galaxy S5 Tough Armor Case Review
7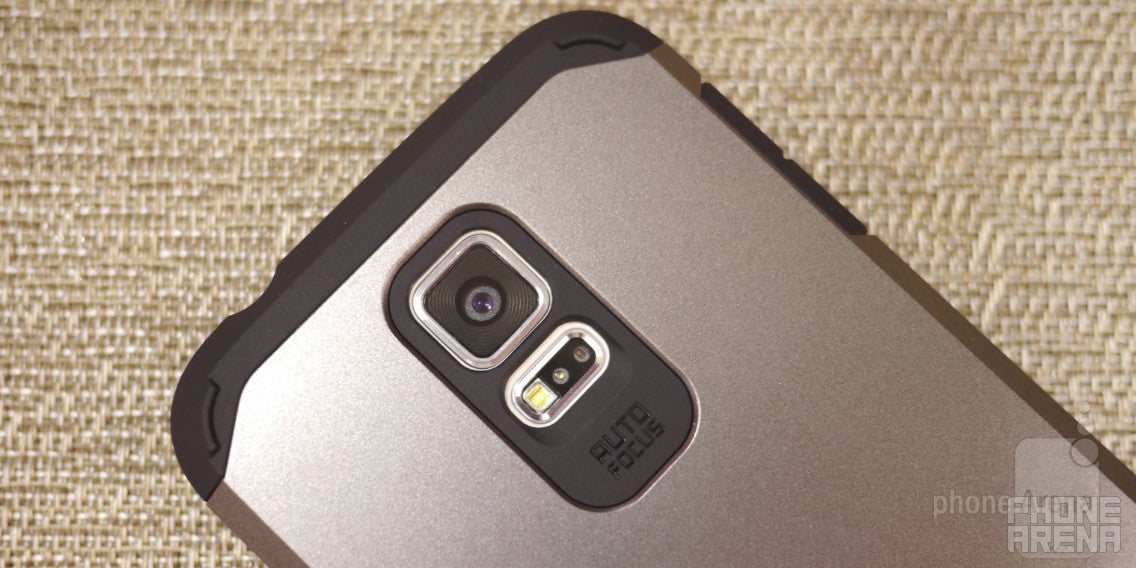 This is it folks, the biggest and baddest Galaxy S5 case offering from Spigen! If you're all about protecting your brand spanking new Samsung Galaxy S5, you'll undoubtedly want to pick up Spigen's Tough Armor case. In comparison to the barely-there offerings of Spigen's other case lines, the Touch Armor means business in the department of protection – without being too bulky like some military grade cases out there.
Above all, this is by far the bulkiest of all the Galaxy S5 cases from Spigen. Without a doubt, it's something warranted considering the sound protection it delivers to the already water resistant smartphone. Similar to the Slim Armor case, the Tough Armor utilizes a TPU inner case for shock absorption, and a rear polycarbonate frame for support. With that plastic polycarbonate frame, it somewhat emulates the look of metal with its color, but upon touch, it's evidently plastic.
Not surprisingly, the case is bulky in comparison to the other cases in Spigen's line – though, it's still slimmer than some Otterbox cases. Even though it's still a handful to hold, it does well to protect the smartphone from serious drops. Heck, we even managed to drop it from a height of 4 feet, and it survived through it. Still, we wouldn't recommend having that occur over and over again, just because the display is left exposed. Normally, a case of this size makes it difficult accessing the phone's various ports and buttons, but interestingly enough, that's not the case here. Everything, including the 3.5mm headset jack, is within reach and easily accessible.
Factoring its toughness and all, it doesn't surprise us that Spigen only offers the case in neutral colors – like smooth black, gunmetal, metal slate, and copper gold. There are no colorful options this one, not surprisingly, especially when the central focus here is to give the handset an impervious nature. Sporting a price point of $29.99, it's clearly one of the pricier models in Spigen's lineup, but nonetheless, it's still far more competitive than some other rugged cases from the competition. Fortunately, there's Amazon to the rescue, since it's priced
between $17.99 to $19.99
through them.
More Spigen Samsung Galaxy S5 cases
Recommended Stories