Spigen Samsung Galaxy S5 Wallet S Case Review
1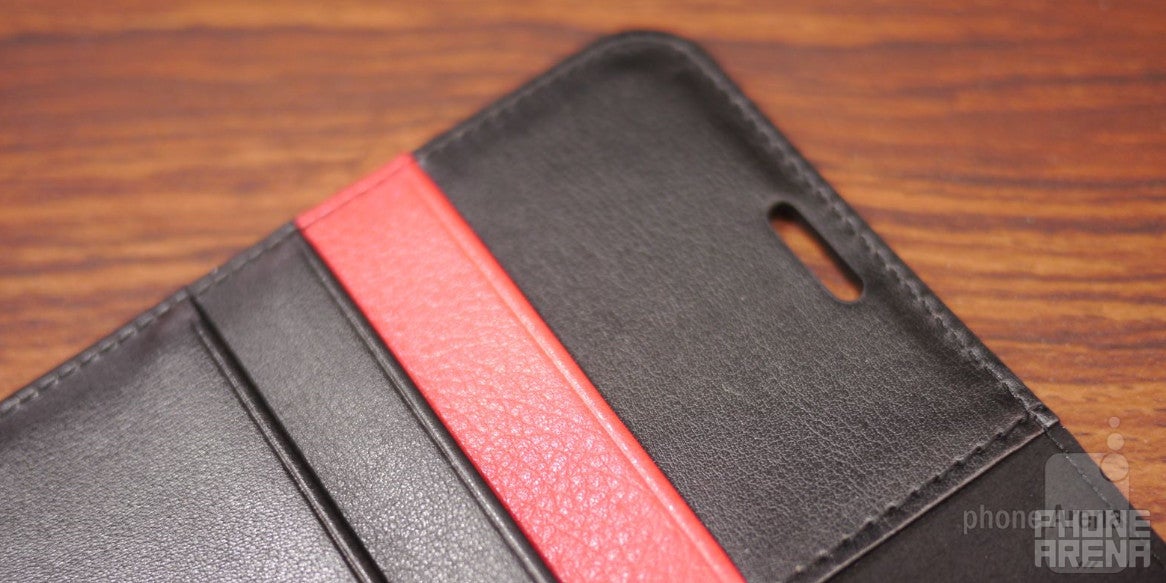 Headed out for a night out on the town? You know what to bring along, the usual stuff. Phone? Check. Wallet? Check. IDs? Check. Obviously, that's a lot of things to carry along when you've got a long night ahead of you. Well, if you happen to own the newly released Samsung Galaxy S5 and want to lighten your load, then the Spigen Wallet S case will be something to help your cause.
The design of the Spigen Wallet S case for the Galaxy S5 follows in tradition to last year's model – so it's constructed out of the same premium synthetic leather. Of course, it does its best to match the style and look of a traditional wallet, but it happily accommodates the Galaxy S5 as well. Overall, the design isn't aggressive or stylish. However, some will appreciate the predictable design, which in turn, ensures a familiar look.
Thankfully, there's a strap on the case that enables us to keep the case closed when it's not being used. With an embedded magnet, it means that the connection is firm when it's closed. A cutout over the earpiece also permits us to continue chatting away, despite the phone being in the inside of the case. Three slits on the inside of the Wallet S case allow us to carry along a few cards, but don't expect to carry every single one that's probably in your wallet right now. Strangely, there's a specific way to insert credit cards, where the magnetic strip needs to be placed on the right side – so it's doesn't interfere and get damaged by the magnet.
Finally, it's nice to see that the case also doubles as a stand too for using the phone in landscape. There's a lot happening with the Spigen Wallet S case for the Galaxy S5, so when we look at its $19.99 retail cost online through Spigen's site, it's something that has a lot of value to give owners. For more saving, it can be picked up from
Amazon for $15.99
.
More Spigen Samsung Galaxy S5 cases
Recommended Stories