Spigen Samsung Galaxy S5 Slim Armor Case Review
6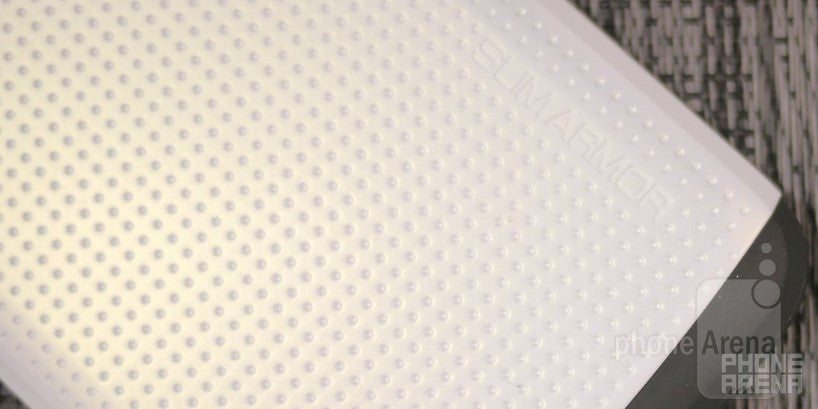 Another one of Spigen's more popular case series, the Slim Armor case for the Samsung Galaxy S5, is a step above from its entry-level models, seeing that it adds more protection while still maintaining a slim overall package. Quite frankly, that's the beautiful thing about this one. It's neither bland or too over-the-top with its looks. Rather, in a way, it incorporates some of the design characteristics we already see in place with the prized smartphone.
For starters, it employs a double layered design, comprised out of a TPU inner case that gives it shock protection, and an outer polycarbonate hard frame. Putting it on and off is pretty simple, especially with the latter, but with the former, we're sometimes required to put on each piece individually for a proper fit. Also, with that sturdier polycarbonate frame, it features the same dimpled design pattern seen with the actual phone's rear casing – and even the same goldish shimmer when it's tilted at different angles. And finally, we love that the two-toned color scheme of the case contrasts each other splendidly. Specifically, it's available in dante red, metal slate, electric blue, copper gold, and shimmery white paint jobs.
Many folks are pleased to know that the Galaxy S5 is now waterproof, but despite that, some people will still prefer to keep its beautiful looks intact. Therefore, the Slim Armor case sufficiently protects the phone from minor drops – so it doesn't incur any scruffs or major damage in the process. All buttons and ports are still accessible with the case on, so there are no worries about having to rely on some kind of adapter to gain use of its 3.5mm headset jack.
Donning a price point of $24.99 through Spigen's web site, or between
$16.99 to $19.99 on Amazon
, the Spigen Samsung Galaxy S5 Slim Armor case is clearly for owners who want to maintain the smartphone's new design, but still want to add an additional layer of protection – without adding a whole lot of bulk to the phone's size.
More Spigen Samsung Galaxy S5 cases
Recommended Stories