Target Deal Days preview: What to expect and a roundup of early Prime Day-rivaling discounts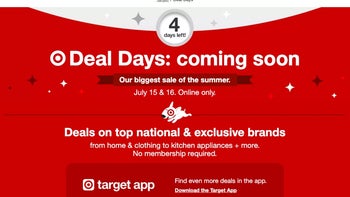 Update 2: Black Friday shopping season is now coming! Check out our Black Friday Target deals page for more info and offers when the time comes!

Bargain hunters will have a lot of work to do next week, digging for the best deals available exclusively with an Amazon Prime membership, as well as
doorbuster savings on top brands
from highly respected eBay sellers, and last but certainly not least, sifting through "red hot online sales" over at Target.
The resemblance between
Target's Deal Days
marathon and the 2019
Amazon Prime Day
festival are striking and pretty much impossible to ignore, but just like
eBay
, Target is embracing and even inviting comparisons, highlighting its biggest advantage over the competition. Specifically, that you don't need to subscribe to any paid service to "save big with thousands of deals" on July 15 and 16. Of course, the same can be said about eBay's July 15 Crash Sale, which adds a little tongue-in-cheek humor and a lot of awesome pre and post-event promotions into the equation.
How to get ready for the Target Deal Days extravaganza
The first thing you may want to do is set your alarm for "first thing" Monday morning. Unfortunately, we don't have an actual time when Target plans to start the festivities, so technically, this might not be a full 48-hour affair, as it's officially scheduled to end at 11:59 p.m. CT on Tuesday, July 16.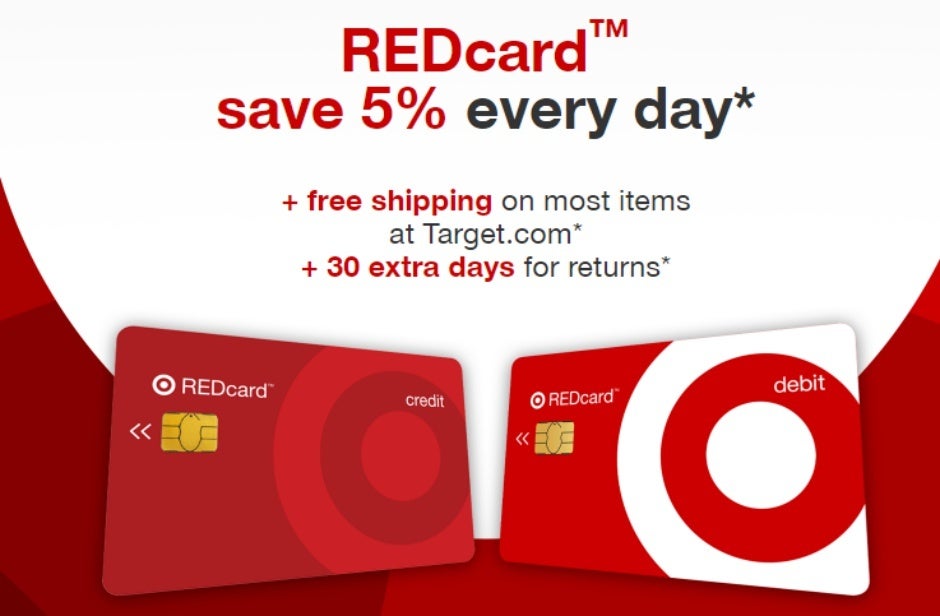 But the retailer does promise to expand on last year's crazy successful Prime Day-opposing One-Day sale with two distinct days of killer deals on items as diverse as furniture, indoor rugs, kitchen appliances, books, bedding, cookware, floorcare, sandals, toys, sporting goods, car seats and strollers, and much more.
While there's no specific mention of discounts on mobile devices and gadget deals in general, Target claims that's merely a sample of what's in the pipeline, with plenty of early promotions available on that sort of stuff we'll talk about in just a minute. Until then, it's important to keep in mind REDCard users are eligible for an additional 5 percent off... everything. Yes, that includes all the products that will participate in the Deal Days shopping frenzy.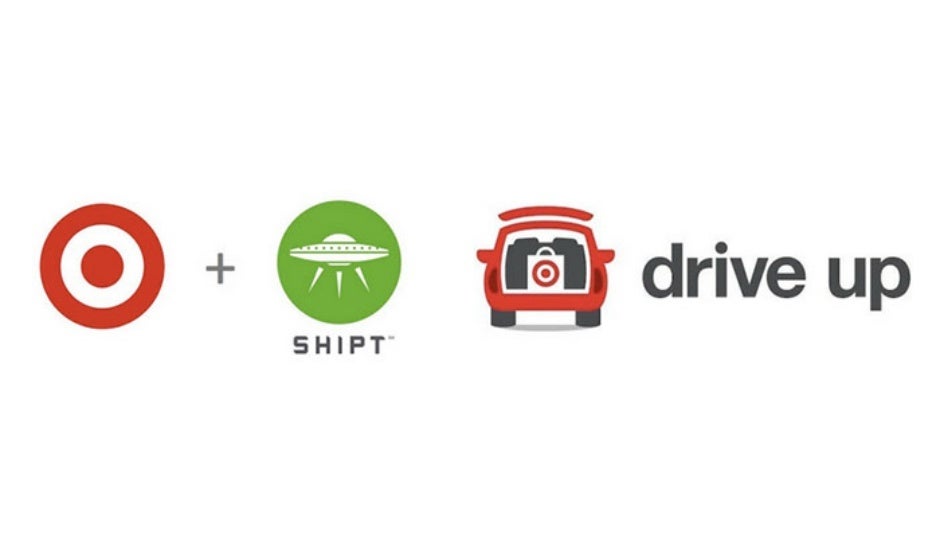 Another cool thing to note is that Target promises same-day delivery (in partnership with Shipt) for items ordered on July 15 or 16, while also giving you the option to pick up your stuff in a physical store within just one hour of your online order or even have a retail employee bring your shopping directly to your car in a store parking lot if you use the Drive Up feature in the official Target app.
What deals are already available
Well, there are a lot of them, most of which will run through Sunday, July 14, at 11:59 p.m. CT in anticipation of the actual Deal Days madness, but we'll obviously try to steer away from things like pools, patio furniture, gardening equipment, kids' uniforms, backpacks, and so on. Instead, we'll focus exclusively on electronics deals and update the following list as we discover appealing new bargains:
Free $200 gift card with Galaxy S10, S10+, or Note 9 activation; free $100 gift card with Galaxy S10e activation
Free $100 gift card with Google Pixel 3a or Pixel 3a XL activation
Samsung Galaxy Watch - $279.99 ($50 off)
Beats Powerbeats3 wireless earphones - $99.99
SanDisk Ultra Plus 32GB microSD card - $14.99
Apple iPad Smart Cover - $10.49 and up
Google Home Mini - $25 or free with select Nest Learning Thermostat
SanDisk Extreme Plus 64GB microSD class 10 memory card - $29.99
Fitbit Versa - $169.95
Third-gen Amazon Echo Dot - $24.99
Google Nest Hub - $79
Google Home - $69
Second-gen Amazon Echo - $69.99
Fitbit Charge 3 Special Edition - $139.95