Target deals to expect during the Amazon Prime Day 2022 sales event
We may earn a commission if you make a purchase from the links on this page.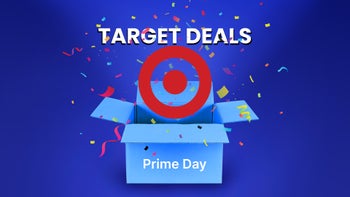 Needless to say, competing retailers like Target schedule their own sales events that coincide with the Amazon Prime Days duration so as not to be outdone. Here's what you can expect from Target as deals during the
Amazon Prime Day 2022
event. Of course, other massive store networks are preparing their own savings events in retaliation.
When is Target Deal Days happening?
Target could be hosting its own Deal Days event full of discounts and sales in direct competition with Amazon Prime Day 2022, as usual. Last year, Deal Days started on the 20th of June and ran through the 22nd for a full three days of the event. The deals are usually on rotation, so you will have to check back often (Target.com or simply return to the current article) to find the best new Target offers during the Amazon Prime Days shopping bonanza.
Target Deal Days best smartphone deals
During the Amazon Prime Day sales, Target usually tacks generous gift cards with phone purchases like last year when it gave a $250 gift card for each sale of a flagship phone. But that's not too bad — you are effectively saving $250, you just need to spend that $250 back in Target. We'll have to wait and see if Amazon Prime Day gets us outright $250 in savings towards flagship smartphone purchases.
In addition, there are usually a couple of manufacturer refurbished models that are down to a bargain price, likely to include the Galaxy S20 series this year like they included their predecessors last year. Whether or not we'll see the $250 off a
Galaxy S22 Ultra
via a Target gift card during the 2022 Amazon Prime Day sales, remains to be seen.
Target Deal Days best tablet deals
You can grab one of the many iPad Pro, Galaxy Tab, or Microsoft Surface Pro deals — Target usually tacks on a keyboard case and a stylus pen as freebies with a hefty price cut to boot. Not too bad! The iPad deals in particular, though, are usually not exclusive for the Amazon Prime Day period, as Target has those $100 off or similar offers throughout the year.
Target Deal Days best wearable & smartwatch deals
We had some minor discounts on the
Apple Watch Series 6
, a good price-slashing of the Samsung Galaxy Watch 3 and a few Fossil Gen 5 (with Google's Wear OS) units at a pretty good discount.
Target Deal Days best headphone deals
To preview the kind of deals on headphones and earbuds that Target may include for Amazon's Prime Day 2022 event we'd have to resort to last year's offers when it had the Apple
AirPods Pro
at 25% off, or the Sony WFSP800N Sports In-Ear Noise Canceling True Wireless Bluetooth Earbuds for $110 less.
Target Deal Days best laptop deals
Here are some of the best deals on laptops that Target may have during Amazon Prime Day 2022 based on last year's discounts:
Target Deal Days best TV deals

There would be a bunch of TVs discounted over at Target during Prime Day 2022. As always, the more expensive the TV set, the higher the discount. That said, if you are in the market for a premium 8K TV, now's a good time to jump on one!



Target Deal Days best camera deals
Here are some the best deals on cameras that Target may have around Amazon's Prime Day 2022 based on last year's offers below:
Is Target Deal Days a flash sale event?
As per Target's announcement, most discounts will be persistent, but there will be special limited-time deals popping up. This means one will have to keep a close eye on the website. Lucky for you, we will be doing just that once the Amazon Prime Day 2022 event starts, so keep an eye on this page for the best smartphone, tablet, and tech deals from Target on Prime Day.
Is Target Deal Days online only?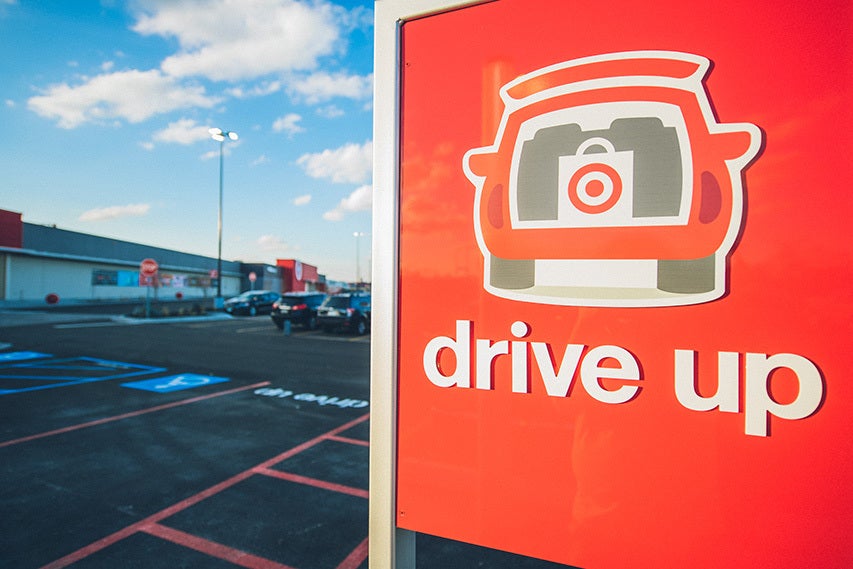 Target's Deal Days is a digital event, which means you need to shop on Target.com to see and make use of the deals. However, you can schedule same-day delivery or in-store pickup for your purchased items. This should definitely help you feel the joy of that impulse buy faster.
Do I need to be a Target member?
There's no membership requirement to gain access to the discounts and limited-time deals. Anyone who opens up Target.com will see the discounts and be able to shop instantly.