Samsung is launching a cool-looking gradient finish for the Galaxy S9 and you (probably) can't get it...
7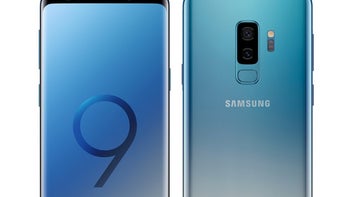 Gradient is the new black! Or, at the very least, it seems to be on its way to become it. The first mass-produced smartphone to have a soft dual-tone finish was
Huawei's P20
earlier this year. Then, Samsung released the
Galaxy A9
, OnePlus released the
6T
and both of these are sporting some form of a gradient finish. Leaksters are often showing us manufacturers experimenting with a multi-colored finish as well, so it seems we might be seeing a lot of gradients in 2019.
The Galaxy S10 is definitely expected to have
at least one model
with a soft-transition dual color on its back. But it seems China is getting the option early — the Galaxy S9 and Galaxy S9+ are now available in
a new Ice Blue color
, which is a nice, chill blue-silver gradient.
Will the rest of the world get the new color? Most probably not, at least history tells us so. Samsung often launches a cool new color about half a year after its flagship launch.
However, it's very possible that the Galaxy S10 might get a similar color option, possibly even a couple of them. What do you think? Is 2019 going to be the year of the gradient?